Your child could launch the Shaw Fireworks this year!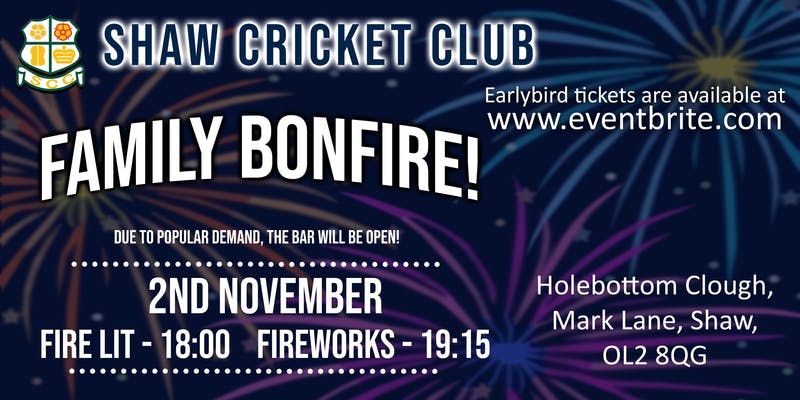 It's one of the most exciting nights of the year.
Bonfire night is back, and this year it could be a night that your child will never forget. They could be pressing the button to set off the fireworks at Shaw Cricket Club to begin the celebrations!
It's the biggest bonfire in Shaw - on Saturday 2nd November - with the bonfire ignited at 6pm, and the huge fireworks display from 7.15pm.
There'll be kids rides, a classic barbecue, bonfire food AND a new Gazebo bar!
To give your child the chance to be a star for the night, and set off the fireworks, please fill in the quick form below. If your child is chosen, we'll be in touch be in touch before 31st October.