What's In The Box!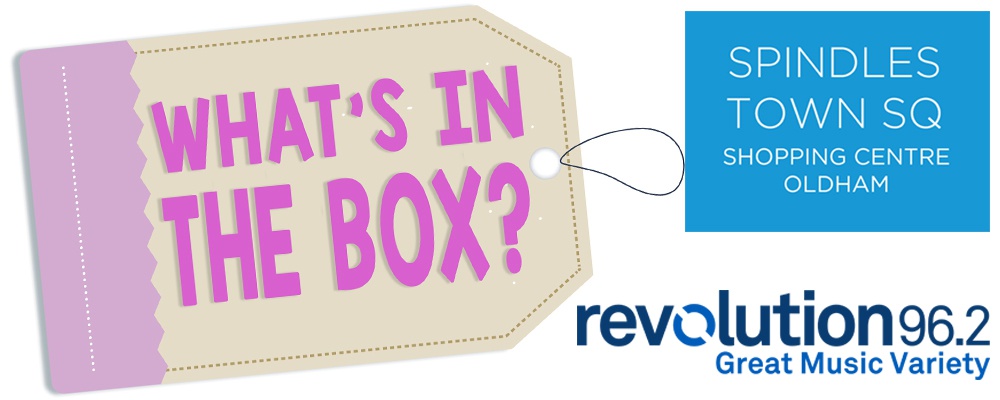 Next week, we'll be giving away goodies, thanks to our friends at Spindles Town Square Shopping Centre in Oldham
Our Street Team will be wandering the malls, with a giant box, packed full of presents. Shake it, rattle it, and ask the Street Team for clues
We'll give you extra clues on the radio to help you guess the contents.
What's In The Box starts on Monday 10th February
Here are some of the winners from last time!
MONDAY WINNER
Kerry from Oldham won some Toni & Guy straighteners. Well done Kerry! (We think Ellis from the Street Team was being held at gunpoint)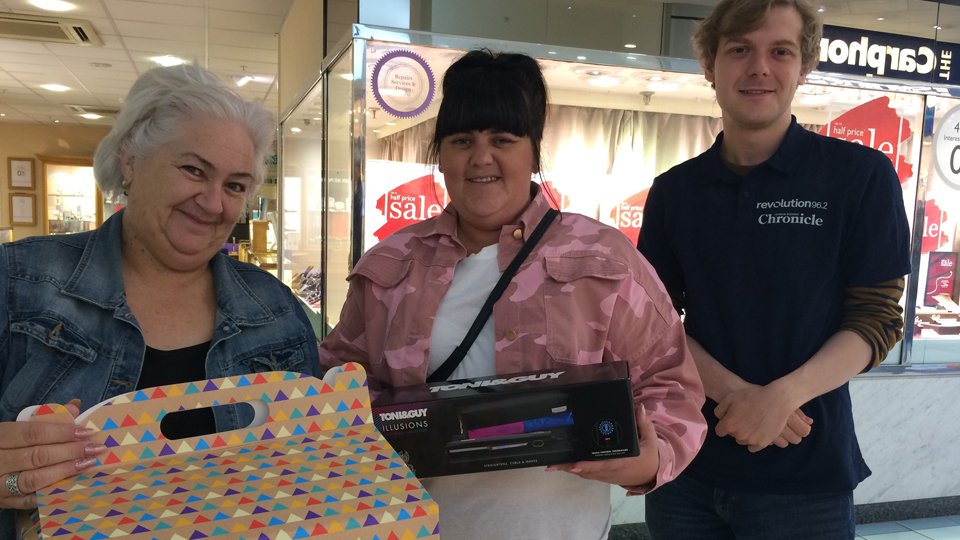 TUESDAY WINNER
Leah from Failsworth won a £50 Next voucher. Well done Leah!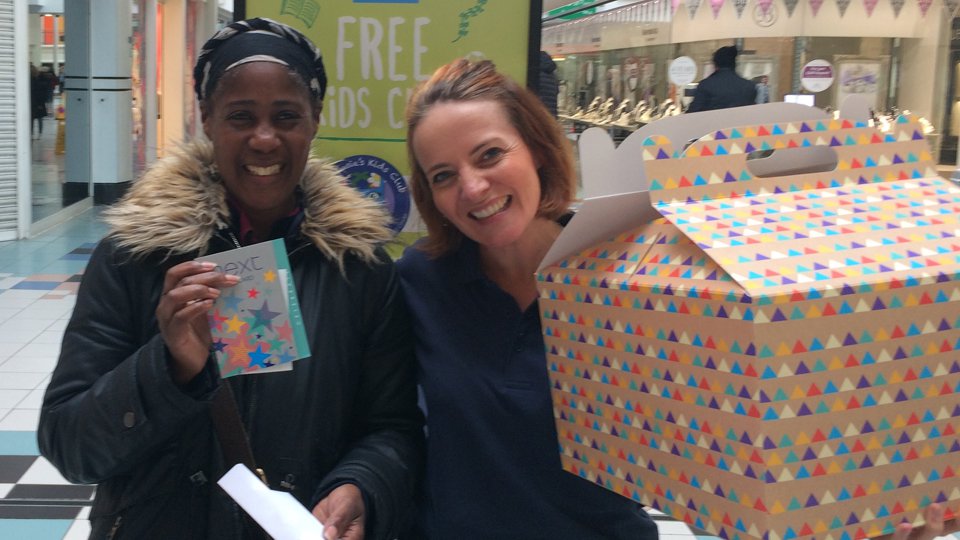 WEDNESDAY WINNER
Gail O'Rourke won a set of digital headphones. Well done Gail!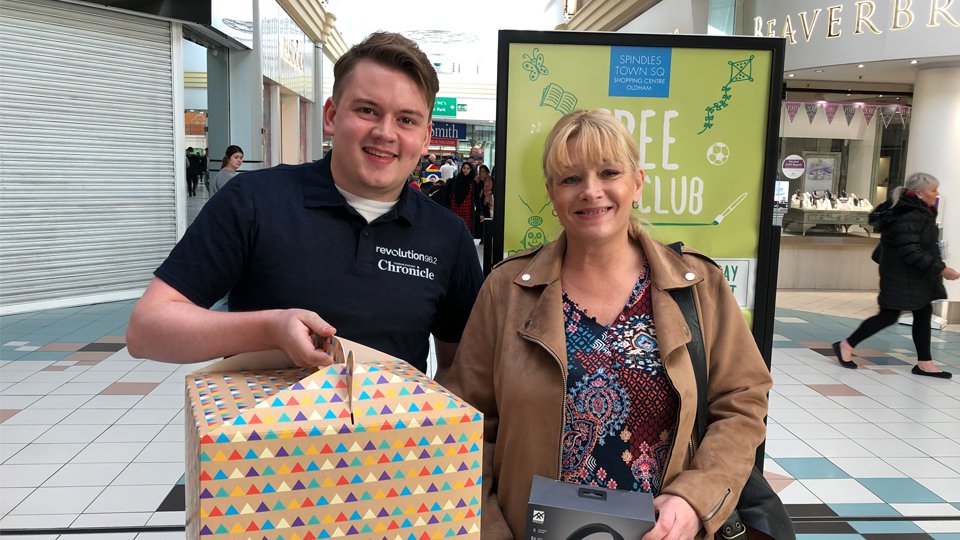 THURSDAY WINNER
Louise Hall won a LOL Bubbly Surprise! gift pack. Well done Louise!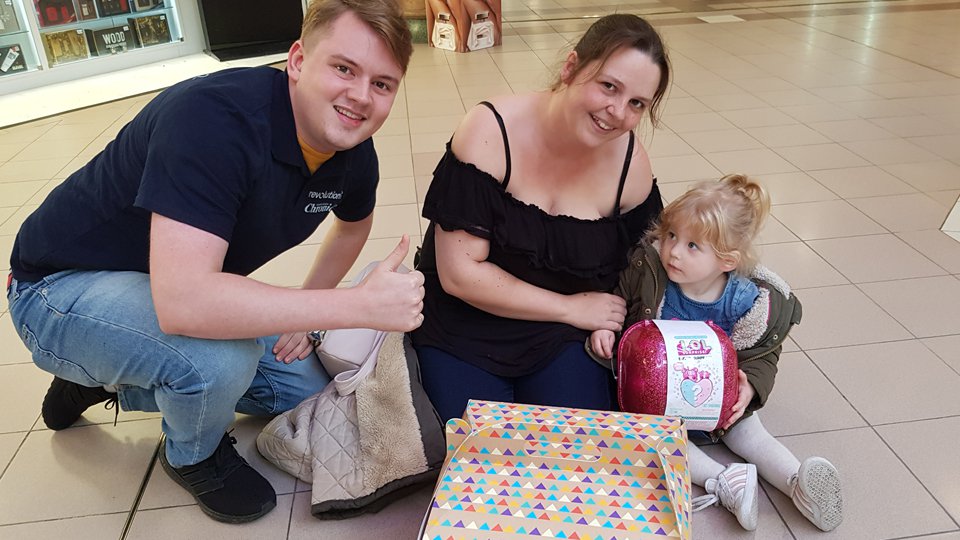 FRIDAY WINNER
Juliet Grace from Greenacres won a Pandora bracelet Well done Juliet!