Amanda And Mark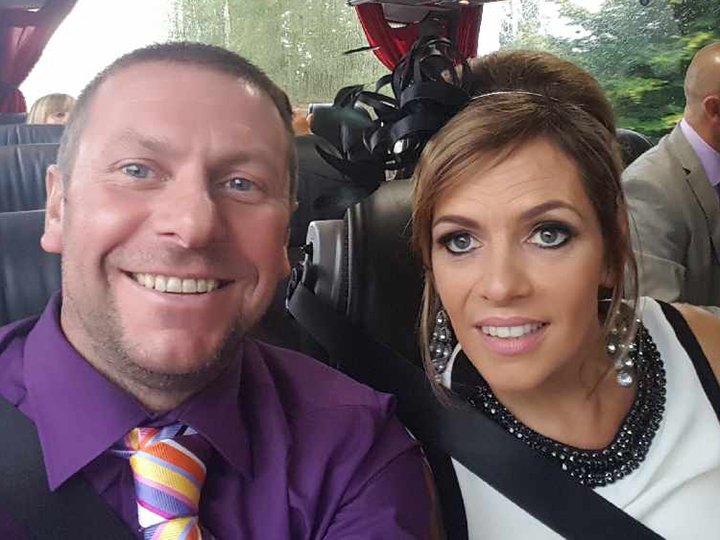 It's been years of near-misses for Amanda and Mark.
They met at Copley School in Stalybridge in the 80s, and though they got to know each other, they never quite hit it off. Although they secretly fancied each other, it wasn't to be.
Fast forward a few years, and Mark and Amanda bumped into each other again at a school reunion. They'd both come out of first-marriages, and some time later arranged a first date. Mark was so nervous that they had to arrange a pre-date date, to make sure everything went well for the actual date!
It transpired that they'd been to the same haunts and pubs around Stalybridge, but had managed to miss each other for years.
Mark works at Tape Range, and Amanda works for Centrica in Hattersley. They live together in Dukinfield. The believe the time is right for marriage to make sure everyone knows how in love they are - and to share the same surname!