Elliot At Breakfast With Elliot, Di and Jon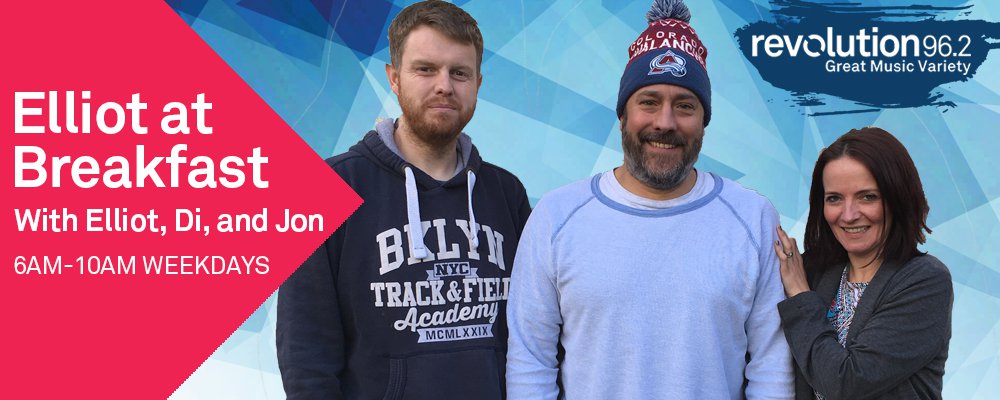 The guys are here every weekday morning from 6, powered by RRG Peugeot Oldham and Rochdale.
So if you fancy getting to work with a smile on your face, press the Revolution 96.2 button in your car and check out Elliot, Di, and Jon.
All grown up, all funny, and Great Music Variety on your way to work.
Plus all these super goodies too.