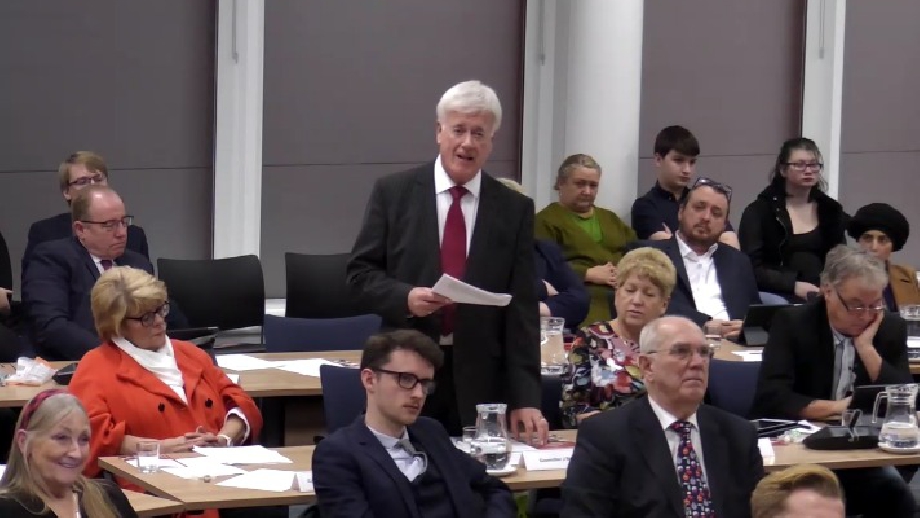 Picture courtesy of Local Democracy Reporting Service
A councillor who has served Tameside for an extraordinary 40 years has marked his last hurrah.
Leader of the Conservative group John Bell was first elected to Hyde Werneth ward in 1975 – just one year after the metropolitan borough council was created.
During the next four decades, in which he went in and out of office twice, he served in the chamber alongside every single council leader, chief executive and mayor.
The decades as a local councillor brought both highs and lows, with Coun Bell representing Hyde through perhaps its darkest days as the horrific crimes of 'doctor death' serial killer Harold Shipman came to light.
But he told members at his last ever full council meeting that it had been an 'honour and a privilege' to be an elected member of the Tameside authority.
The council has voted to make him an honorary alderman in May next year.
He held his seat first from 1975 to 1995, and then from 1998 to 2019 – when he will not contest his seat in the May local elections.
During his tenure he was involved in council services ranging from education, schools, libraries and arts, social services, finance, and the North West regional health committee and standards.
He told the chamber: "A local councillor can have more influence on people's lives than being an MP sat in Westminster.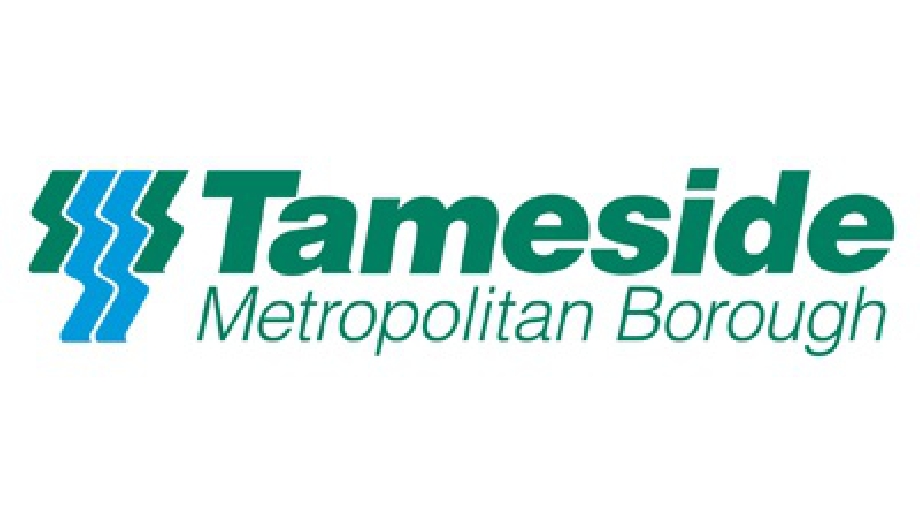 "And that is one of the reasons why I went into politics because I believe passionately in the NHS and helping the community and making a difference in peoples lives.
"I believe we still have an ID problem, you have to fight a little bit harder and lobby a bit harder than any other district in Greater Manchester for our share of the spoils."
Coun Bell took on the role of deputy mayor in 2001 and held the role of deputy chairman of the Greater Manchester Fire and Rescue Authority for a number of years.
And he also represented the city region on the national fire service management committee.
Coun Bell joked that his election to the council coincided with the referendum to stay in the European Economic Community (EEC) and his retirement comes in the year Britain will leave the European Union.
"Isn't it fascinating to think, going into Europe and now we are coming out – and Bell is going out as well," he said.
"I've had some really high times as a councillor in Tameside, and some low times.
"The happiest time I think I ever had was the mayoralty to my friend and colleague councillor Brian Wild. I have never laughed so much for 12 months as I did the year 2000-2001.
"We were a better duo than Morecambe and Wise."
But during his time representing the Hyde area he had also experienced 'some real lows'.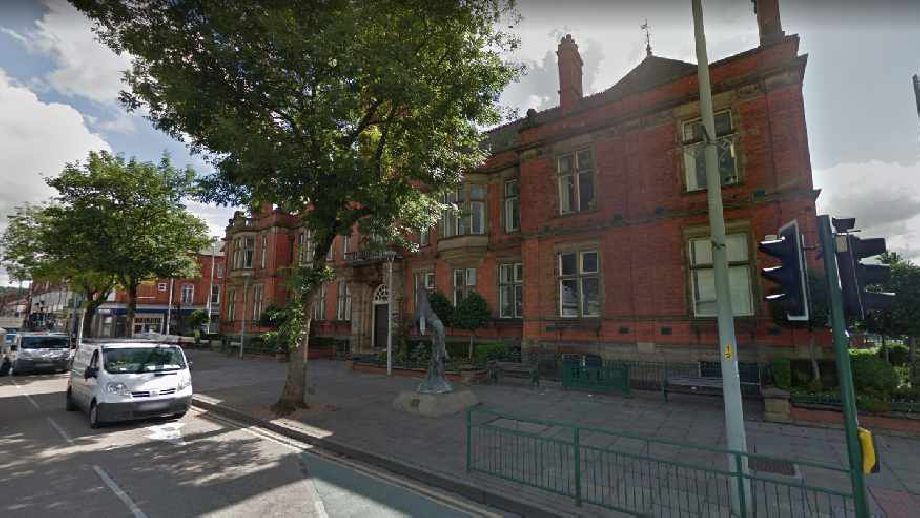 "And the lows were really low," he said. "The Shipman situation which was a real low.
"It really wound me up considerably when the media descended on Hyde.
"These were southern journalists coming up and saying really awful things about the town as if it was the centre of crime.
"I really took violent umbrage to what the press was saying about my town that I represented."
The horrific murders of police constables Nicola Hughes and Fiona Bone in nearby Mottram by Dale Cregan in 2012 was another brutal low.
He told the meeting how he received a phone call in his office in Hyde from a fire officer telling him about what had happened in 'his neck of the woods'.
"I couldn't believe what he was telling me," Coun Bell said.
And he said he would never forget travelling into Manchester city centre for the vigil for the victims of the bombing at Manchester Arena last year.
He told members that through the role he had met everyone from royalty to the most vulnerable and worse off members of society.
But he said there is a life outside politics, advising younger councillors that 'families and friends' must come first.
"This is certainly the last time you will hear the cry 'hear hear' from John Bell in this chamber," he concluded, and was met with a standing ovation as he took his seat for the final time.
Council leader Brenda Warrington paid tribute to Coun Bell's long career, which began when the borough was 'barely a year old'.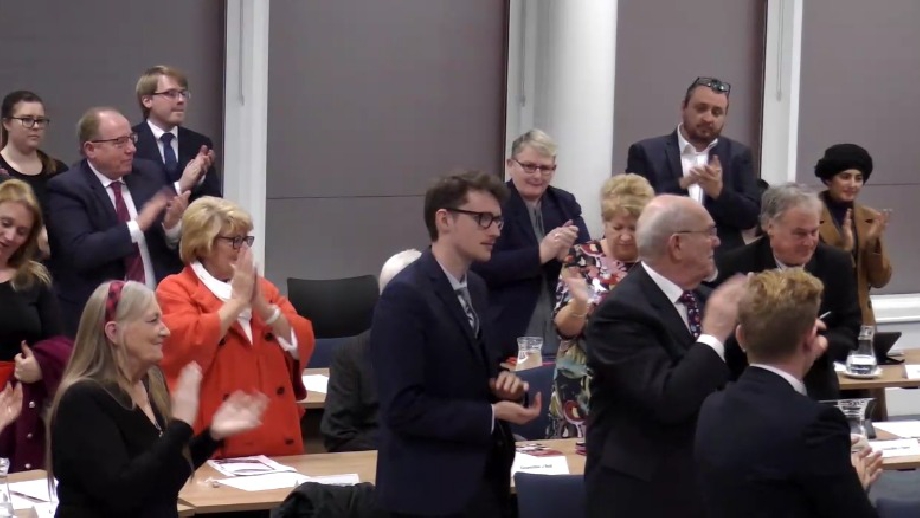 "Harold Wilson was half-way through his second term as prime minister," she said.
"10cc and the Bay City Rollers were topping the UK singles chart, and that was on vinyl.
"And in total Councillor Bell has served Tameside and the residents of Hyde Werneth, for 39 years.
"And that makes him by over half a decade the longest serving councillor still in office."
She added: "I never once had reason to question either John's commitment to the people of Tameside, or his own integrity and character.
"In every way John has been a born gentleman and a valued member of this council.
"John has made sure the voice of the opposition has been heard."
Coun Bell has recently completed his training to become a volunteer fire ranger and now intends to immerse himself in voluntary work for the fire service, and for the Tameside borough.
He will be officially made an honorary alderman of the borough on May 21.
---
Do you have a story for us? Want to tell us about something going on in Tameside, Oldham or Rochdale? Let us know by emailing news@revolution962.com , calling us on 0161 621 6515 , tweeting us @rev962 or messaging us through our Facebook page. All contact will be treated in confidence.