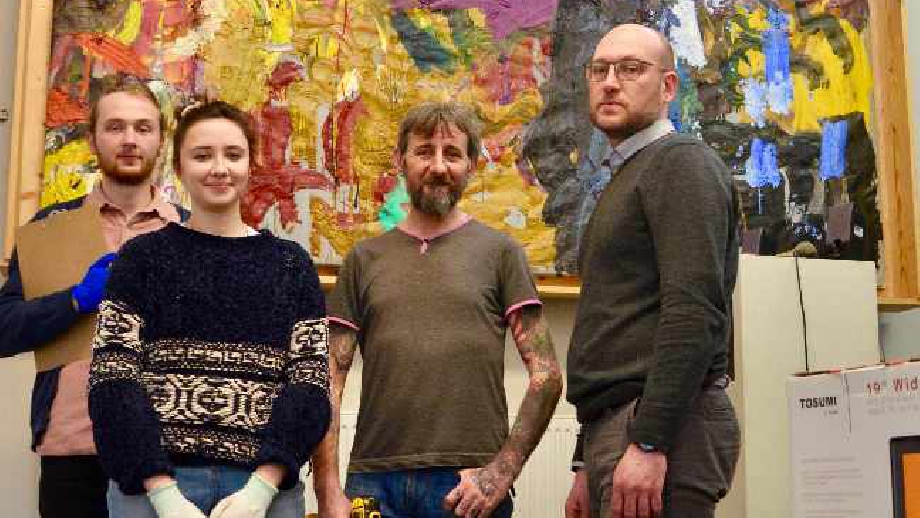 Touchstones Rochdale Art gallery is holding a unique, ambitious exhibition to display as much as possible of the borough's public collection of 1,500 paintings, prints, sculpture and decorative arts in one single show.
The exhibition is based on a challenge set by contemporary artist Harry Meadley and Touchstones believes this is the first known attempt by a public gallery to display every item in its collection.
Visitors can view both well-known and rarely-seen items from the borough of Rochdale's collection in the exhibition, called Harry Meadley: But What If We Tried? They can also see how fragile or damaged artefacts are repaired or restored and meet Touchstones staff working across different roles.
Admission is free and the exhibition runs from March until June 1. The exhibition also extends to Middleton Arena leisure centre where a significant number of items from the collection are also on show. Don't miss it.
Mark Doyle, Touchstones art gallery curator and collections manager, said, "Touchstones looks after over 1,500 items from the borough of Rochdale's public art collection.
However, members of the public don't often see what it's like to put together a gallery exhibition, view rarely-seen artefacts or find out about our conservation work. So, now's the chance to see much more, meet staff and learn about what goes on behind-the-scenes.
"Harry Meadley, the contemporary artist behind the idea for this exhibition, was interested in showing as much of our art as possible, which was a slightly scary thought!
We don't have enough space at Touchstones to show every single item and some large objects like sculpture, decorative arts and textiles need to be displayed on plinths or in cabinets.
So, there were lots of physical challenges to consider about what to show in the space we have?
"We also had to think about whether we presented the exhibition in curated themes or simply let visitors browse items randomly displayed on mobile storage racks? Another idea was to produce a catalogue system, like visiting an Argos shop, where visitors write-down the item number to view it?
"We have done some amazing things at Touchstones over the past few years and we believe Touchstones is the first public gallery to try this type of challenge. We've learned lots from the process of organising this unique exhibition and believe there will be an important legacy from this across all our activities including children's education.
"Overall, the Harry Meadley project highlights the important work done by local museums and galleries through the 19th, 20th and 21st centuries. It also raises fundamental questions about the relevance of galleries and museums today in the digital, globalised 21st century.
"We are really keen to get the public's feedback on all these topics, from regular visitors to people who have never visited Touchstones before."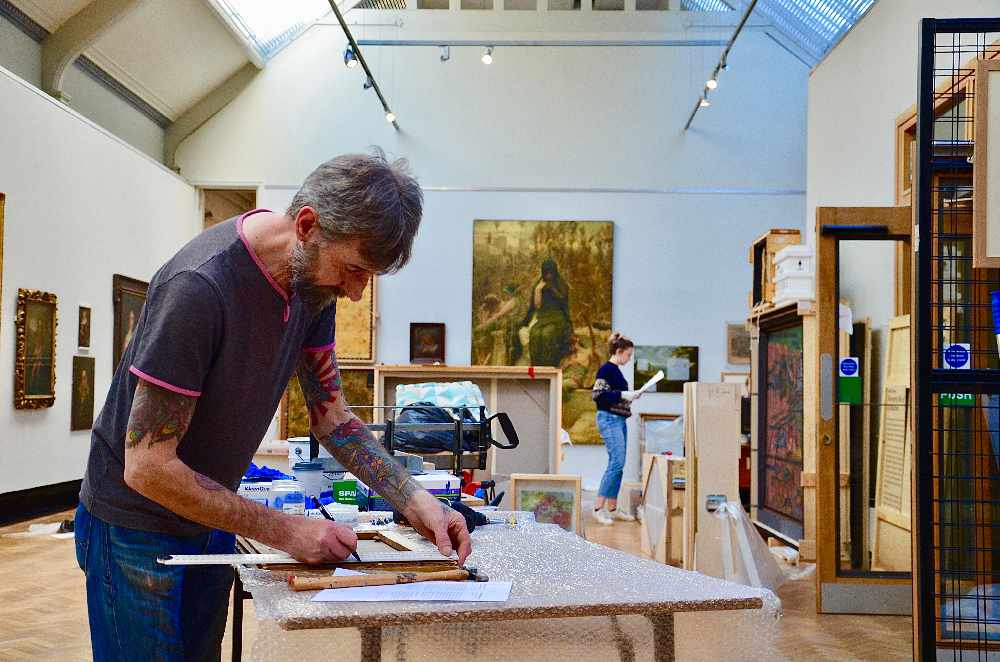 The new Harry Meadley exhibition is the final of 10 special projects by Touchstones Rochdale Art Gallery under the Contemporary Forward programme.
This programme is supported by the Arts Council and other UK cultural organisations including the Henry Moore Institute in Leeds, Museums Sheffield, Liverpool Biennale and a number of independent galleries. Support has also come from Hopwood Hall College in Rochdale.
The new show's exhibits range from better-known art to rarely-seen, damaged and repaired art. It showcases hundreds of exhibits from the borough of Rochdale's collection in both contemporary and historic exhibiting styles, including a Victorian-style 'salon' gallery hanging.
Exhibits includes the gallery's very first donated painting by John Collier. He painted under the name of Tim Bobbin, was known as the 'Hogarth of the north' and was also a Lancashire dialect poet. Other work includes a huge, colourful painting by leading British modern abstract artist Gillian Ayres, stored in an unusual location.
Perhaps the best-known exhibit is a sentimental Victorian painting of a young girl and her pet dog, called 'A Special Pleader' by Charles Burton Barber.
The artist was one of Queen Victoria's favourite painters, but this style later became unfashionable. However, a century later the painting became a top-selling reproduction print in the 1980s amid revived interest in Victorian art.
Contemporary Harry Meadley has worked on a wide range of projects across the UK and internationally, ranging from gallery installations to video documentaries. As part of the Touchstones project, he filmed a series of video documentaries featuring gallery staff as they have endeavoured to realise his challenge.
---
Do you have a story for us? Want to tell us about something going on in Tameside, Oldham or Rochdale? Let us know by emailing news@revolution962.com , calling us on 0161 621 6515 , tweeting us @rev962 or messaging us through our Facebook page. All contact will be treated in confidence.