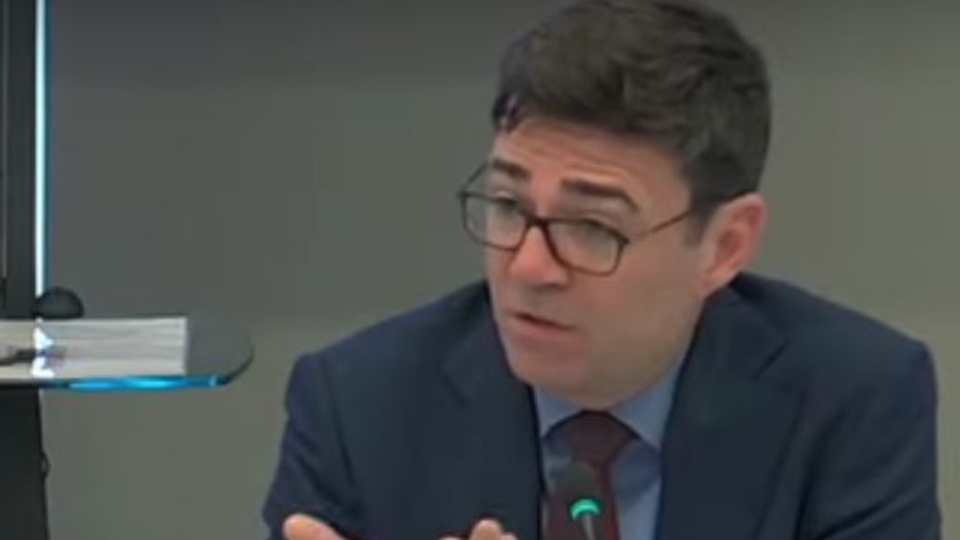 There are ongoing discussion about Greater Manchester heading into Tier 3 coronavirus restrictions.
It would mean the closure of pubs, bars and gyms along with other restrictions.
There has been widespread anger and frustrations from local MPs over the handling of the situation too, with Jim McMahon calling an earlier Covid-19 meeting "pointless".
This morning, Government minister Dominic Raab said Mr Burnham should "do the right thing by the people" and agree to the highest level of Covid measures
The foreign secretary said the mayor was "effectively trying to hold the government over a barrel over money and politics".
But the Mayors of Greater Manchester, North Tyne and Liverpool City Region have joined forced to release this statement:
"The Government is claiming that the North is divided and only interested in getting what we can for our own region. That is simply not the case.
"We are all united in fighting for an 80% furlough scheme for all people affected by regional lockdowns, wherever they are in the country. Paying two-thirds of salaries will not be enough to protect the jobs of thousands – it should at least match the 80% that was available under furlough, with the minimum wage as the minimum support.
"The Universal Credit top up is not the answer. It doesn't help everybody and takes weeks to come through. It will not prevent severe hardship for thousands of low paid workers before Christmas.
"But we won't forget the self-employed and freelancers and other business who will be affected by these lockdowns, they also need support and we stand firm for those too.
"This is a fight for what is right."
The Government says it has the power to force areas into tighter coronavirus restrictions - even if local leaders reject them.
The Night Time Economy Advisor for Greater Manchester has drafted a legal challenge for if the Government places the region in the very high risk category.
Sacha Lord said:
"I will support any measure which puts the health and safety of Greater Manchester residents and businesses first, but only when a proper financial support package is in place and where clear evidence has been provided that the proposed measures will work.
"At present we, in Greater Manchester, have not been provided with any evidence which shows a Tier 3 lockdown, and the economical damage that will cause, will be effective.
"I once again call on the Government to provide the necessary scientific data which outlines their reasoning for a move to Tier 3 and a potential hospitality lockdown.
"Cherry picking parts of the country and parts of the economy to test ill-thought through strategies is not something that Greater Manchester will be a part of."
Leaders in Greater Manchester, Labour and Conservatives alike, are unanimously against the restrictions unless there's sufficient evidence that it'll bring case numbers down and a better financial package for those affected.
---
Do you have a story for us? Want to tell us about something going on in Tameside, Oldham or Rochdale? Let us know by emailing news@revolution962.com , calling us on 0161 621 6515 , tweeting us @rev962 or messaging us through our Facebook page. All contact will be treated in confidence.