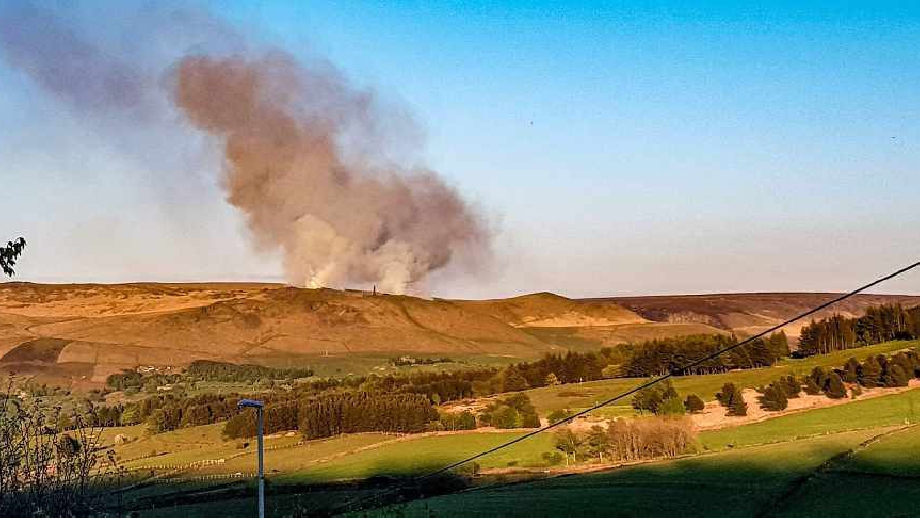 PIcture courtesy of Hannah Rose Bennett
A forthright councillor has gone to war in a bid to combat fire-starters terrorising Saddleworth villagers.
And Pam Byrne, a stalwart Oldham and Saddleworth Parish councillor, warned: "The moors fires are arson and severe prison sentences are the consequences.
"We will find out who is starting these fires and they will suffer."
She made her vow after arsonists created a series of fires on Sunday destroying eight acres of land and wildlife including sites of nesting birds behind the Pots and Pans memorial overlooking Greenfield and Uppermill,
The fires were extinguished by quick-thinking farmers, gamekeepers and Greater Manchester Fire and Rescue Service teams.
Cllr Byrne is liaising with Oldham Council to try to introduce a move similar to Kirklees Council who have placed a Public Space Protection Order (PSPO) on Marsden Moor which was ravaged by fire a few weeks ago by a discarded barbecue.
The order bans fires, BBQs and other dangerous objects such as fireworks and sky lanterns, on Council, National Trust and Yorkshire Water-owned land.
From April 26 until October 31, anyone found to be lighting a fire or BBQ will have it extinguished and be given a fixed penalty notice of up to £150.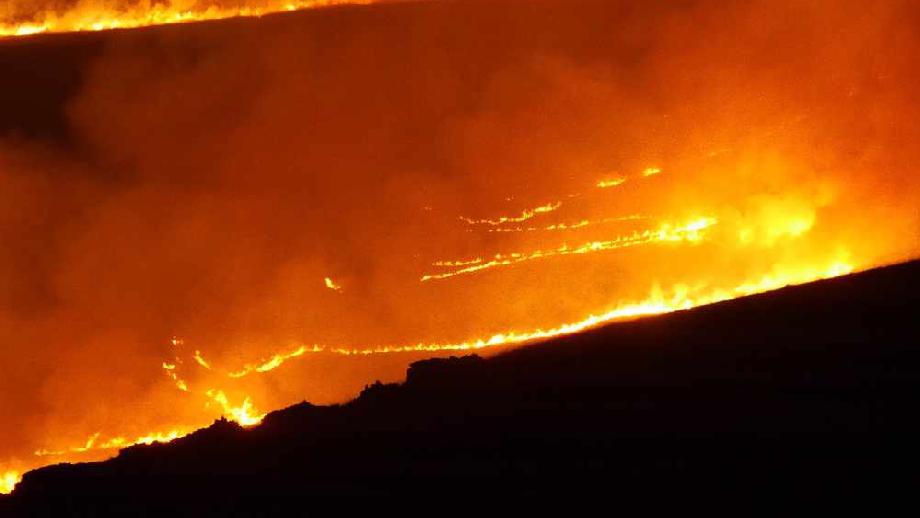 Failure to pay the fine could lead to conviction by a court and a maximum fine of £1000. There are exemptions for private residential land.
This robust stance is being backed by The National Trust, West Yorkshire Police, West Yorkshire Fire and Rescue Service and Yorkshire Water.
Karl Battersby, Strategic Director for Economy and Infrastructure at Kirklees Council, said: "We sincerely hope we don't have to issue any fines at all and that people will respect what we're trying to do. However, we will not hesitate in taking action against those who show disregard by continuing to light fires and BBQs."
Craig Best, Countryside Manager for the National Trust in West Yorkshire, said: "We welcome this effort by Kirklees Council to try to prevent future fires from breaking out. We will continue to promote public safety on our land, and work in partnership with others to promote the protection and enjoyment of this special place."
Meantime, Dovestone WI are promoting a volunteer Countryside Marshal scheme with the slogan: "Don't try to sort it - just report it."
And, Dr Andrew Taylor, chair of Greenfield and Grasscroft Residents Association and long serving member of Oldham Mountain Rescue Team, says: "It is distressing and infuriating another sunny weekend cannot pass without the antisocial arsonists coming out to play.
"Perhaps we can take some comfort from - and give some credit to - the changes that have taken place around the Dovestone area, whether feet on the ground or social media responses from the concerned and resourceful."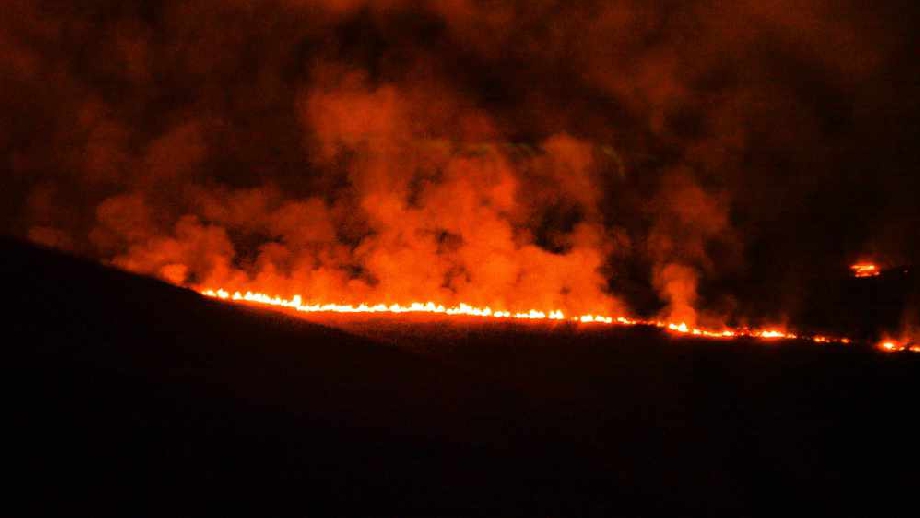 But he warns: "The problem has not gone away - it has evolved and spread.
"The areas involved in fires have spread and enlarged, and photographic evidence suggest a highly mobile and determined assault on the countryside - possibly with increased mobility.
"Mountain bikes? Scrambler bikes? Three separate areas of multiple start points in a short space of time strongly suggest this.
"Can the response rise up to meet the challenge? The problems being faced have distinct similarities to those faced by the forces of law and order against terrorist activity.
"Thankfully not the murderous ill will, but certainly the evolution of the problem and the mobility of the enemy.
"An even higher level of commitment of money and staff, with a higher level of organisation - possibly from a newly formed group - is needed to even stay level with the problem."
He declared: "We need to be ahead if possible. That is not to criticise the actions already taken, but to see clearly even more is required especially on the detection and deterrent penalty aspects of the problem.
"Unless we monitor every acre of the countryside, high levels of detection and the risk of higher levels of penalty must be the next steps forwards.
"These changes would have to take place at higher administrative levels to ensure commitment of money and resources."
---
Do you have a story for us? Want to tell us about something going on in Tameside, Oldham or Rochdale? Let us know by emailing news@revolution962.com , calling us on 0161 621 6515 , tweeting us @rev962 or messaging us through our Facebook page. All contact will be treated in confidence.