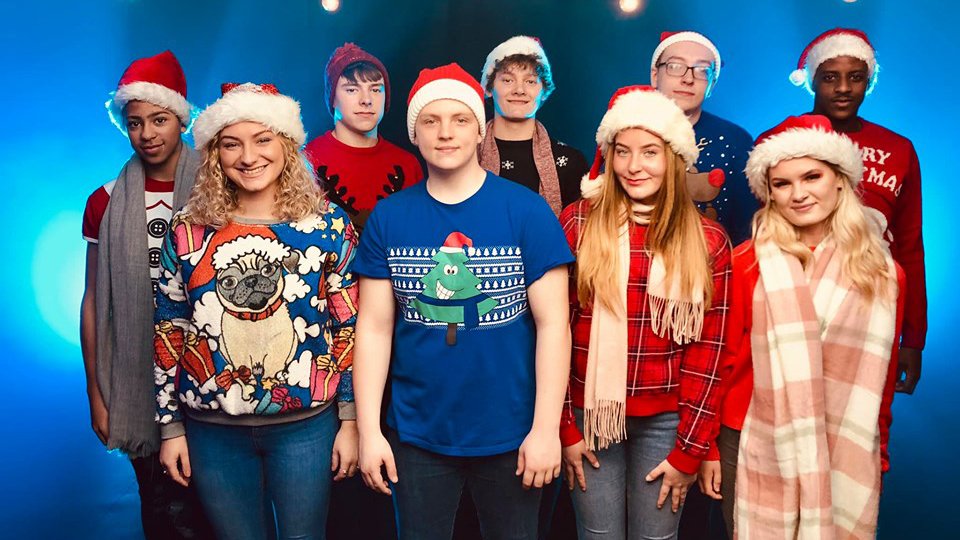 Christmas With You – a single featuring a community choir, band and supporting cast assembled by Oldham College – was officially launched today on the Revolution 96.2 breakfast show.
Local musicians, institutions and people from all walks of life have secretly been working together on this extraordinary project for the past nine months.
The result is an original and heart-warming song celebrating the spirit of the festive season, but also with a serious message.
All proceeds raised from downloads of the song are going direct to STOP THE TRAFFIK (STT).

This is a charity affiliated to Oldham College that is dedicated to raising awareness of the serious and growing issues around human trafficking.

Christmas With You is a feel-good tune featuring voices, contributions and guest appearances from dozens of students and staff, plus local firms, personalities and civic figures from Oldham Council, Oldham Theatre Workshop, Oldham Band (Lees), Revolution 96.2 and many more.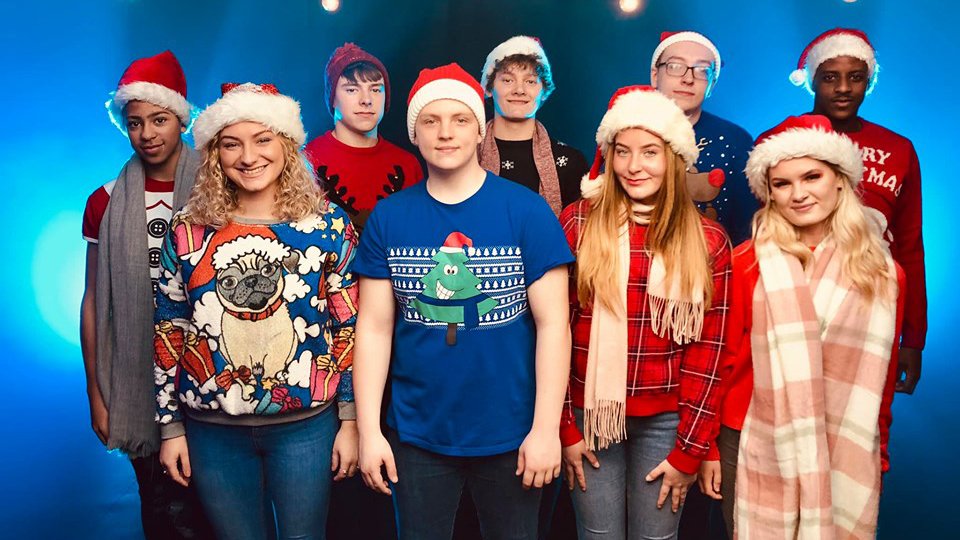 It was co-written by lead vocalist Laura Purdey (Manager of the Grange Theatre) with James Atherton (Artistic Director at Oldham Theatre Workshop) who plays piano on the track.

A cast of Oldham College backing singers are joined by the best of local brass from the Oldham (Lees) Band, led by John Collins, and featuring Sean Fielding, Oldham Council Leader, as a guest cornet player.
All star in the video being released today alongside the likes of Cllr Ginny Alexander, the Mayor of Oldham, Samah Khalil, Oldham's Youth Mayor, plus Revolution 96.2 breakfast presenters Elliot Eastwick and Di Lynham.
'Christmas With You' will be available to download from major online outlets – including Spotify, Apple Music and Amazon Music – in the next few days. Its release will be widely promoted across Social Media using #OCXmas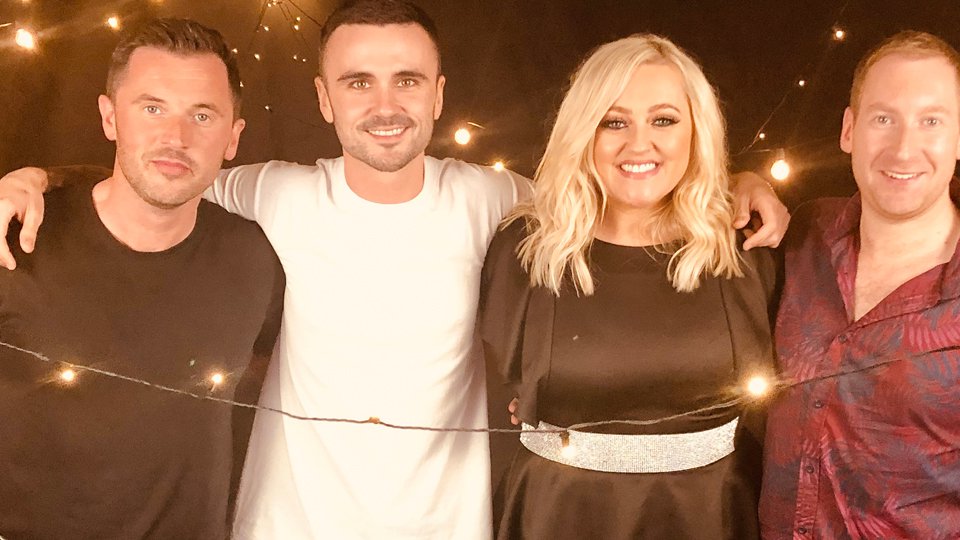 Alun Francis, Principal and Chief Executive of Oldham College, said: "We're very proud and excited to be releasing the Christmas With You video today after months of keeping this all under wraps."
"This is a fantastic project bringing so many different people and groups together for an important cause.
"We wanted to get everyone involved in doing something upbeat and original – and something positive that celebrates the best things about the festive period: like our connectedness and the spirit of selflessness in thinking about others.
"We hope this song brings cheer to everyone who hears it and, above all, we also hope to raise awareness and funds for Stop The Traffik.

"As recent events tragically reminded us all, human trafficking now takes many forms and is often hidden in plain sight in everyday life around us. Raising awareness and helping to prevent stolen people and stolen dreams is something that everyone can get behind."
STOP THE TRAFFIK exists to create a world where people aren't bought and sold. It is prevention-focused, rooted in the belief that we cannot rescue or prosecute our way out of the problem.
Pioneering a global approach that brings together a unique collaboration of public, non-profit and industry partnerships committed to disrupting the global trafficking business, together it unites, informs and equips communities to increased safety, renewed hope and informed choice.

Lizzy Jewell, Head of Strategic Communications at STT, said: "We're delighted to see the launch of Christmas With You after several months of incredible hard work."
"We've been blown away by the commitment shown to this project by the fantastic communities of Oldham and we were very excited to see the final version.
"We hope people enjoy this song and also take note of the very important messages it supports about human trafficking. We want more people to be aware of it, vigilant and able to spot the signs - and to report it."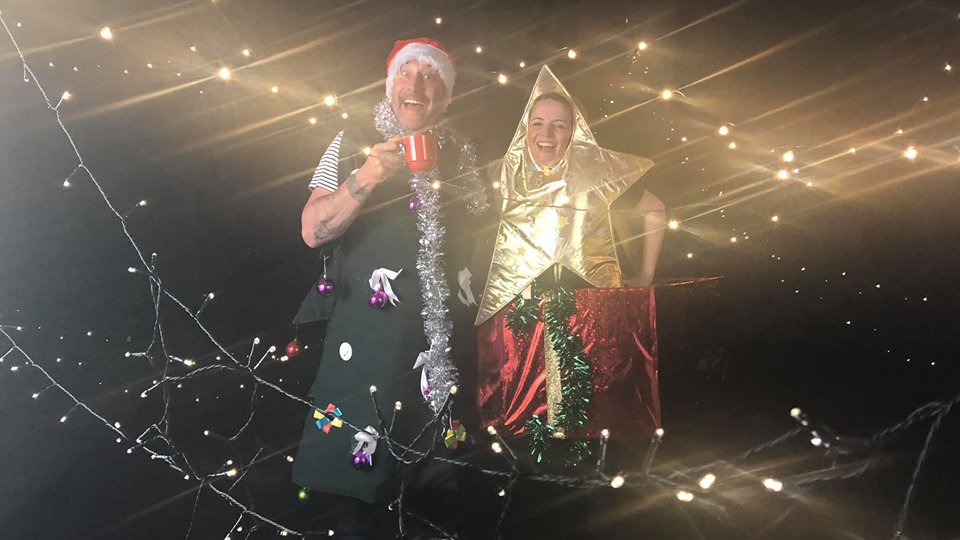 Co-writer Laura Purdey told Revolution News "Within the first half hour of writing the song with James, we knew we had something special.
"It has a magical feel to it, and it's super catchy. I had to record the song within a few weeks of us writing it, so I had to keep listening at home to learn it.
"My children Zac and Jessica heard it all the time and they both became obsessed with it, asking me to play it every time they got in the car – they absolutely love it. It has made me so proud.
"We just hope everyone loves it as much as we do."
---
Do you have a story for us? Want to tell us about something going on in Tameside, Oldham or Rochdale? Let us know by emailing news@revolution962.com , calling us on 0161 621 6515 , tweeting us @rev962 or messaging us through our Facebook page. All contact will be treated in confidence.