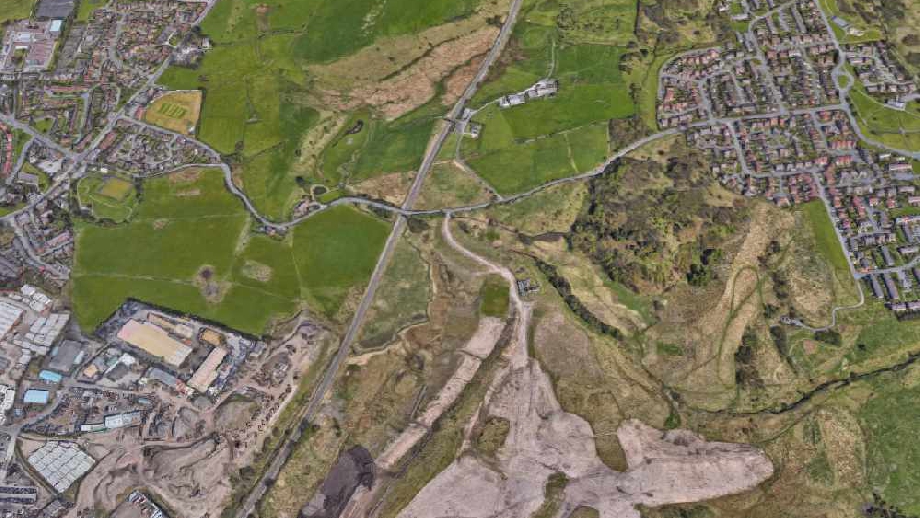 Picture courtesy of Google Street View
A new tram stop could be built in Oldham as part of an ambitious strategy to revolutionise travel across the region.
The transport plan unveiled this week by Greater Manchester leaders would see new Metrolink stops, train stations and the birth of the 'tram-train'.
It is divided into three parts, with 65 projects due to be completed in the next few years, schemes with business cases which could be delivered around 2025 and the vision for new ideas that could be a reality by 2040.
In Oldham, the five-year plan which covers projects that already have secure funding includes a £6m regeneration of the town centre to improve public spaces and transport.
And it features schemes that would bring about better cycling and walking routes, including refurbishing King Street and Union Street foot and cycle bridges.
Council leader Sean Fielding said the travel plans would provide a big boost to businesses across the borough and improve residents' access to new job opportunities.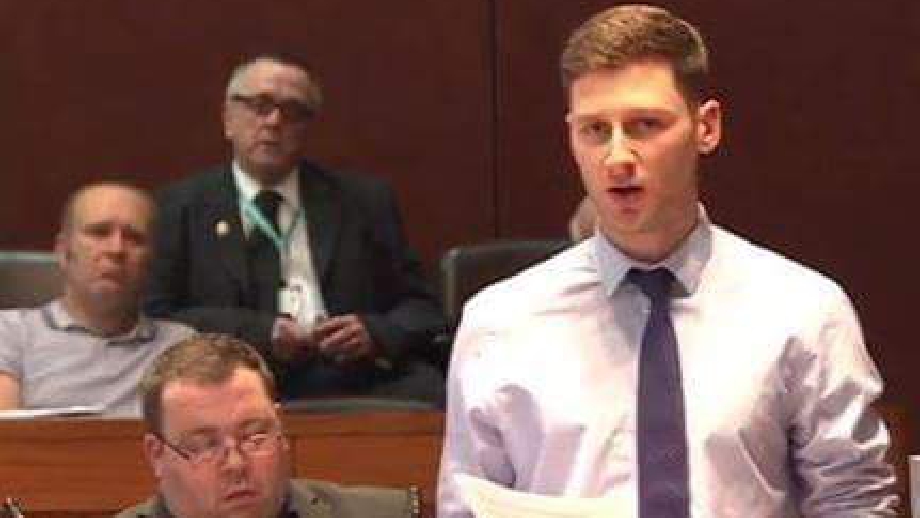 Plans without 'secured funding' beyond the next five years include a new Metrolink stop at Cop Road in the Beal Valley, and boosted park and ride spaces at the Derker stop, and possibly others in the borough.
The new tram stop on the Rochdale-Didsbury line would sit between Derker and Shaw and Crompton and would serve the existing community in Moorside as well as potential new housing.
Two of the green belt sites allocated in the Greater Manchester spatial framework, at Broadbent Moss with 1,450 homes, and Beal Valley of 480 homes, would also be served by the stop.
Road links could also be improved, with the introduction of a 'busway' from the M62 North-east to Oldham town centre, and a new motorway junction near Birch and link road for M62 North-East corridor.
Coun Fielding said: "The additional stops and the additional capacity that the extra trams will put onto the Oldham and Rochdale line will kind of shrink the conurbation and bring employment opportunities closer for local people in Oldham.
"It makes it easy to get into places where employment opportunities are currently on offer, and also improves the connectivity of our own neighbourhoods and employment zones so they are more attractive for people that might want to establish a business, because they know that their workforce will be get to Oldham from other parts of the conurbation.
"Oldham will become a destination for people to work in the same way that the city centre is.
"But whilst people have been travelling into the city centre for a long time and will continue to, hopefully we'll get to a point where just as many people travel in the opposite direction to come and work in Oldham."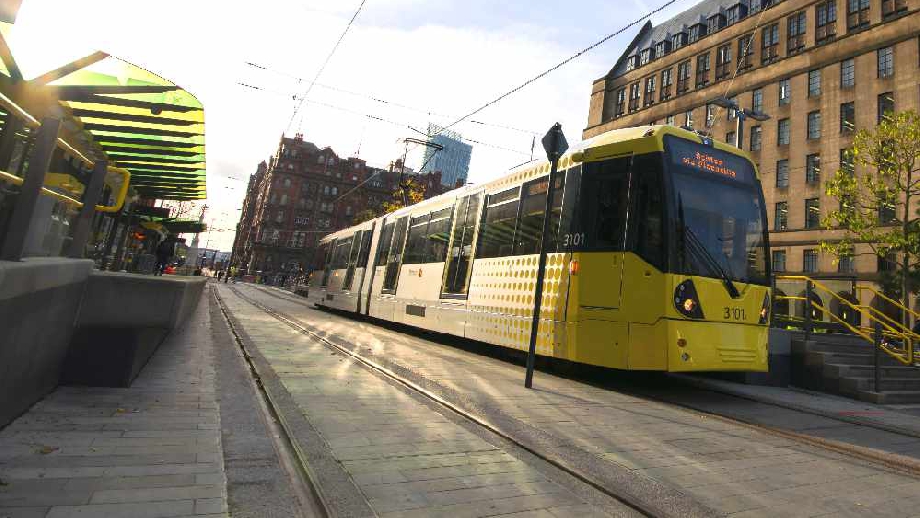 He added: "We've been playing to our strengths in terms of our connectivity and in terms of our workforce that is experienced in many of those sectors that have recently come to Oldham and people want to relocate here for those reasons.
"We have the tram, we have the motorway network and we have a number of previously developed industrial sites that can be re-purposed quite quickly and quite easily and that's why so many businesses are turning to Oldham to set up shop."
The council leader welcomed the introduction of a free 'opportunity' bus pass for teenagers aged between 16 and 18 to help them access education, training and culture across the city region.
"It's shocking for how many young people the cost of travel is a barrier to them accessing the kind of training and education and employment opportunities that they would want to," Coun Fielding told the Local Democracy Reporting Service.
"Some young people have taken a decision to do something that perhaps wasn't their first choice in terms of a course for their job because the cost of getting to where that is."
But he added that being able to take control of the bus network in a system similar to London would make the biggest difference to most travellers and make using a car no longer people's 'first choice'.
"The kind of golden ticket for me is taking back control of our bus network because the majority of journeys in Greater Manchester on public transport are made by bus," Coun Fielding said.
"Most journeys are conducted by bus and that's the mode of transport that will relieve congestion on our roads and make it so that the workforce can get to the new employment sites in Oldham almost more than anything else.
"We have this patchwork of different operators in Greater Manchester that makes it difficult to navigate and they withdraw routes from the socially necessary but unprofitable areas in favour of running high profit corridors, and then public money has to make up the subsidy to fill that gap.
"The leaders are quite clear that we want to take the powers that are available to us re the bus network. I've been vocal about that."
---
Do you have a story for us? Want to tell us about something going on in Tameside, Oldham or Rochdale? Let us know by emailing news@revolution962.com , calling us on 0161 621 6515 , tweeting us @rev962 or messaging us through our Facebook page. All contact will be treated in confidence.