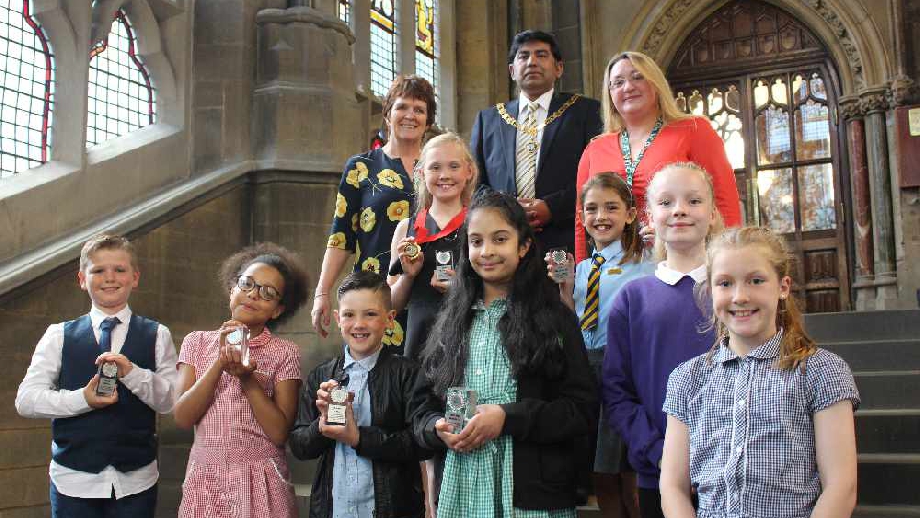 Picture courtesy of Rochdale Council
Schoolchildren from across the borough elected 10-year-old Erin Buckley from St Mary's RC Primary School in Littleborough as their new children's champion for 2019/20 at Rochdale Town Hall on Tuesday (2nd July).
The vote means that a staggering 19,211 children and young people have voted in a variety of youth democracy events over the year, including local Member of Youth Parliament, Make Your Mark and Children's Champion elections.
Erin has promised to focus on helping children love reading more, giving children the option of doing indoor activities during break times and getting therapy pets into schools.
Speaking to the packed council chamber after her win Erin said: "I never expected to be reading this winning speech, I wish I'd prepared more! I'm so lucky to have this opportunity. I want to carry on all the hard work that's already been done by the children champions before me and to all the other candidates I want to say keep speaking up – the world needs more people like you!"
Children's champions work with decision makers to make changes which will improve the lives of young people and Erin told a packed council chamber that she will focus on helping children love reading, giving children the option of doing indoor activities during break times and getting therapy pets into schools during her election year.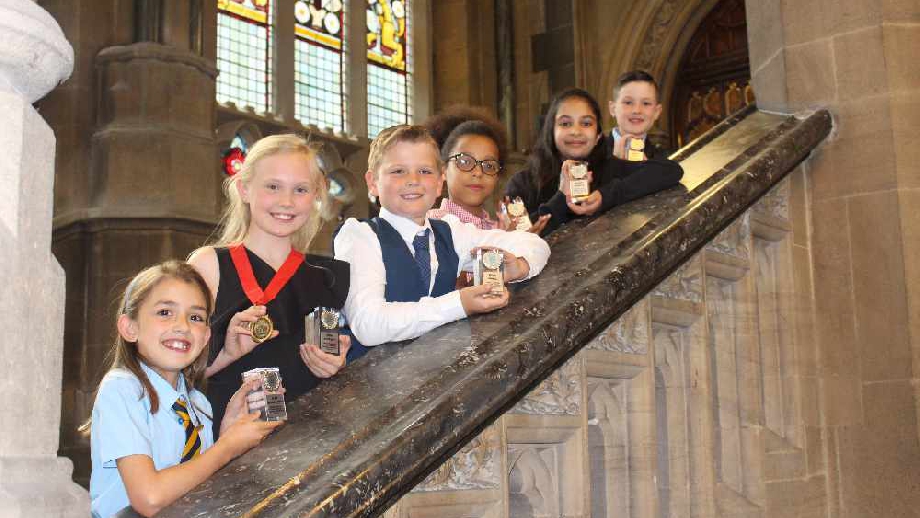 Also celebrating on the night was Alex Kellyevans, 10, from Harwood Park Primary school in Heywood who was elected deputy children's champion. Alex's manifesto focussed on making fitness fun, giving everyone a school 'buddy' so no one is alone, and having calm rooms in schools for people to go when they're sad or angry.
Just pipped to the post were the four other finalists: Evan Sidell, 10, from St Mary's RC Primary in Littleborough; Layla Mack, 9, from Bowlee Park Community Primary in Middleton; Ruhani Hussain, 10, from Shawclough Community Primary in Rochdale and Xander Hall, 9, from Healey Primary, Rochdale.
Ballot papers were sent to all primary schools in the borough and a huge 9,763 votes were cast, making this year the highest ever turnout.
Councillor Rachel Massey, assistant portfolio holder for children's services, said: "All the candidates had excellent manifestos and worked very hard, they should all be really proud of themselves. It is wonderful to see children and young people engaging in democracy and wanting to make a positive difference across the borough both from the candidates and the amount of votes cast up and down our schools. I'm sure Erin will make a great champion, her enthusiasm is infectious."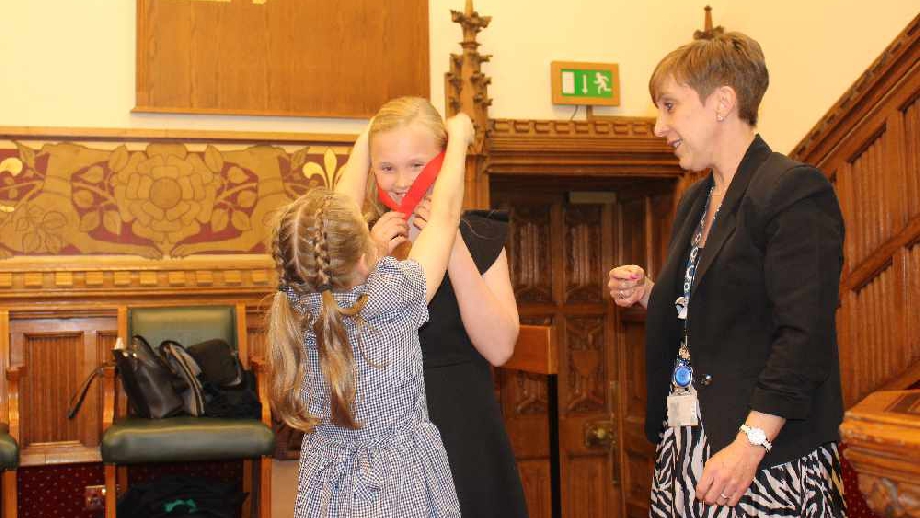 At the event, the outgoing Children's Champion, Millie Connor, 10, from Holy Trinity Primary School, Littleborough, thanked all those who had supported her during her year as Children's Champion, especially her school who had supported her taking part so much. She told the audience how delighted she was at her work on litter and meeting with council's chief executive to understand the support that is out there for people who are homeless.

Gail Hopper, Rochdale Borough Council's director of children's services, said: "Erin and Alex should both be very proud of being elected by their peers, it's a wonderful achievement. They have an exciting year ahead of them and we're looking forward to sharing the journey with them. We owe thanks to the 57 primary schools that supported this election process. Their support is critical and has created great opportunities for then children who took part and more than 9,000 children across the borough who experienced the opportunity to understand and contribute to democracy at an early age."
For more information on the work of the youth service please visit rochdale.gov.uk/youthservice
---
Do you have a story for us? Want to tell us about something going on in Tameside, Oldham or Rochdale? Let us know by emailing news@revolution962.com , calling us on 0161 621 6515 , tweeting us @rev962 or messaging us through our Facebook page. All contact will be treated in confidence.