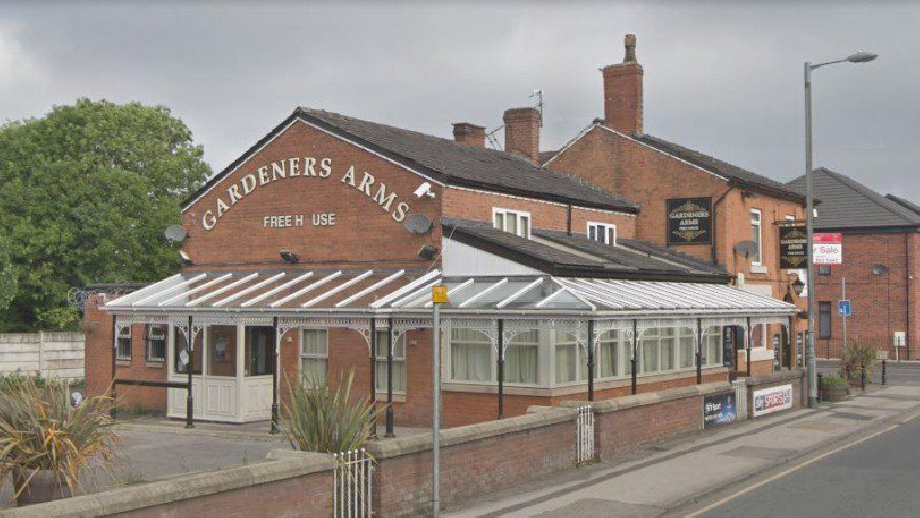 Picture courtesy of Google Street View
A large shared house has been refused permission after local police warned the area was becoming a 'focus of criminality' and anti-social behaviour.
Councillors on Tameside's planning committee have rejected an application to turn the Gardener's Arms in Droylsden into a 12-bedroom house of multiple occupation (HMO).
The panel had originally deferred a decision to request consultation with police and a crime impact statement.
However, planning officers decided later that such a report was not required because the conversion of the building was not a new build development.
Committee member Councillor Doreen Dickinson criticised the decision.
She pointed out that GMP's design for security unit had recommended that a full crime impact statement report should accompany the application.
And the neighbourhood beat officer for Droylsden East ward had objected over the problems that HMO's were already causing in the local area.
Their submission stated: "Antisocial behaviour is having a huge impact on the quality of life for local residents and that a major contributing factor with these issues in Droylsden is the involvement of HMOs and their residents.
"It is cited that a number of nearby HMOs have been used by various agencies to house asylum seekers, former prisoners, people with complex needs and persons suffering drug addiction and this has resulted in the area becoming a focus of criminality and anti-social behaviour.
"Another concern is the specific location of the former Gardeners Arms in Edge Lane, which has suffered problems with youth and gang-related anti-social behaviour.
"Also, if the premises were to accommodate vulnerable individuals there is the fear that residents will be targeted by these gangs and perpetrators of antisocial behaviour."
Detective Superintendent Higham had made objection subject to the use not being a hostel or for accommodation for registered sex offenders.
But Coun Vincent Ricci told the meeting: "With respect, I don't think the superintendent is on the beat in Droylsden.
"The person who would know is the people who work in Droylsden."
Development manager Martyn Leigh said that crime impact statements were predominantly used to 'design out' the potential for crime from new developments.
"Given that this is a change of use of an existing building, we don't think it's appropriate or justified in planning terms to require that," he said.
The applicant, Dinesh Chinta, said he had a 'lot of experience' in managing HMOs, and already ran one near Manchester city centre.
"With antisocial behaviour, we have a strict policy to avoid that with our tenants," he added.
Stalybridge South Coun Doreen Dickinson said: "This was deferred for a crime impact statement; the planning officers are saying it's not needed but the police are saying it is needed.
"I am not being detrimental to our planning officers, but police know a lot more about crime, planning officers know about planning."
Moving that the application be refused, Coun Dickinson said: "I see why the police have objected and I am not prepared to accept the proposal."
A majority of members of the committee voted to reject the plans.
---
Do you have a story for us? Want to tell us about something going on in Tameside, Oldham or Rochdale? Let us know by emailing news@revolution962.com , calling us on 0161 621 6515 , tweeting us @rev962 or messaging us through our Facebook page. All contact will be treated in confidence.