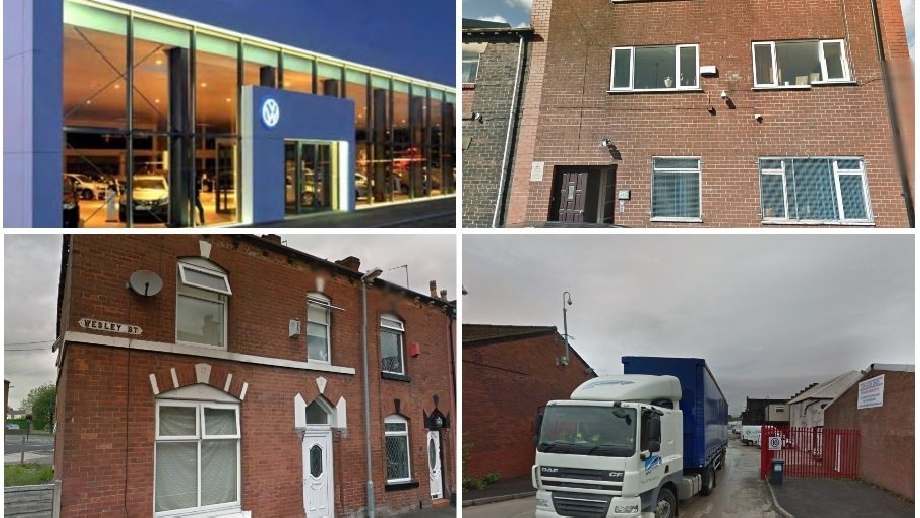 Contentious plans for new shared homes, a car dealership, industrial units and a huge town centre car park have all been approved for Oldham.
In a mammoth meeting which dealt with more than 20 applications, the council's planning committee voted through a range of new developments for the borough.
Shared houses
A new seven-bed house in multiple occupation (HMO) was narrowly approved for Wesley Street in Failsworth by the panel, despite already operating without planning permission.
Councillor Norman Briggs opposed the application, arguing it should be used as a family home, and that residents would struggle to park around the house.
Failsworth West Coun Peter Davis added: "It's a large family house, have we got enough large family houses to afford to lose another one?"
Planning officer Graham Dickman said he appreciated people had 'particular concerns' around shared houses of this type.
But he added it was considered to be 'perfectly acceptable'.
"It's a retrospective application so obviously it's already operating on site and we're not aware of any particular major issues that are resulting from that," he said.
Another application to change the use of an existing HMO on Pole Lane in Failsworth to house seven people was also given the nod by councillors.
Mr Dickman said that plans to convert the next door property into an HMO, which had been rejected by the committee, were approved on appeal.
The latest plans, from the same developer, were identical in layout.
But objector Barry McGuinness, who lives on Pole Lane, said: "We say this is taking away the character of the conservation area by removing the family element of it."
Coun Garth Harkness said he was 'reluctantly' moving the application be approved.
"We really wouldn't like to do this but our hands are tied," he said.
A final decision will be made by a planning inspector after the applicant launched an appeal on the grounds of non-determination.
Finally an office, previously used by Shaw Street Metal Company on Hill Street in Shaw was granted permission to be converted into a nine-bed shared house.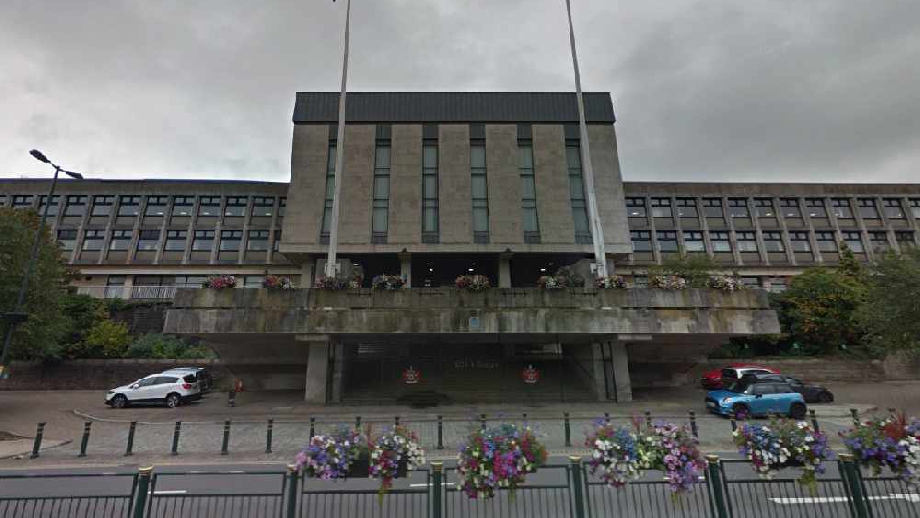 Commercial units
Two new large commercial developments were also given the green light by the committee.
Both applications, in Royton and Oldham, would see new units to be used for either business, general industry or storage or distribution.
However Royton South Coun Steven Bashforth spoke to raise concerns about the proposed development on Moss Lane Industrial Estate.
"My main concern here is the 24-hour, 365 days a year working," he said.
But Mr Dickman said that noise and nuisance could be dealt with under existing environmental protection legislation.
The second industrial development will be built on land to the west of Greengate in Oldham, and will include 30 parking spaces.
Head of planning Stephen Irvine told councillors it meant 'more jobs and good news'.
"It's already in a business employment zone so the use is entirely in line with that," he said.
"It brings forward employment and job creation."
Car dealership
A new motorcar dealership and showroom will be built in Chadderton.
The site is located at the junction of Chadderton Way and Farm Street, on the site formerly occupied by Constellation Mill.
It will house a Volkswagen dealership, with a workshop, offices, storage and spare parts areas, as well as four MOT bays and parking.
Mr Dickman said it was designed to replace the company's existing premises on Manchester Road in Chadderton which were 'outdated' and would involve 'comprehensive redevelopment' of the site.
Coun John Hudson welcomed the application, adding: "It's what Oldham needs."
Car park
A 93-space car park was also approved for Roscoe Street in Oldham.
It will include six blue badge spaces, two electric charging spaces, new parking machines, street lighting and pedestrian links to Roscoe street
Mr Irvine said it was a 'functional, acceptable' design.
"It's in an area where parking will be needed because obviously there is stuff around potential development by the council of the Mumps area," he added.
---
Do you have a story for us? Want to tell us about something going on in Tameside, Oldham or Rochdale? Let us know by emailing news@revolution962.com , calling us on 0161 621 6515 , tweeting us @rev962 or messaging us through our Facebook page. All contact will be treated in confidence.