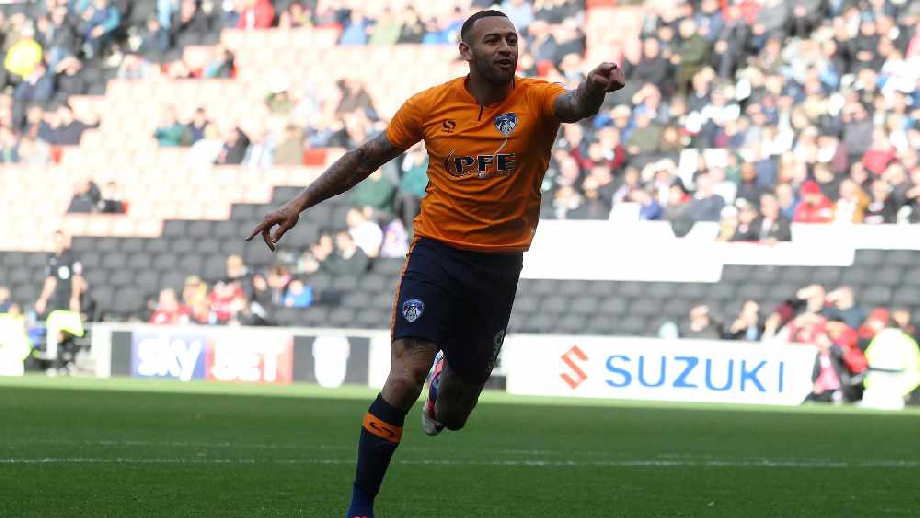 Richie Wellens has rubbished reports that Oldham Athletic are on the verge of selling striker Craig Davies, describing the prospect of losing him as 'suicidal'.
Earlier this week Revolution News reported that the club had received an offer from Coventry City in League Two however the 32-year old refused the move claiming he didn't want to drop down a division.
Now Richie Wellens has had his say on the potential of losing his striker, who's scored 13 goals so far this season, by claiming it would be 'suicidal' for Latics to get rid of him.
"I like Holloway, I like Davies, two good players who, if I get the right striker with them will be effective but they play too similar so it's not ideal for me and that's why for the last three weeks I've wanted another striker in to compliment what we already have but to let Davies go, I mean, no chance."
Latics' manager is understood to still be in the market for Preston North End's Eoin Doyle, however if he was to bring the 29-year old back to SportsDirect.com Park until the end of the season Wellens would have to wait before he could return him to the starting line-up.
Doyle picked up an injury prior to returning to North End at the end of his loan spell between Christmas and New Year and will need between four to eight weeks further out of the game to heal.