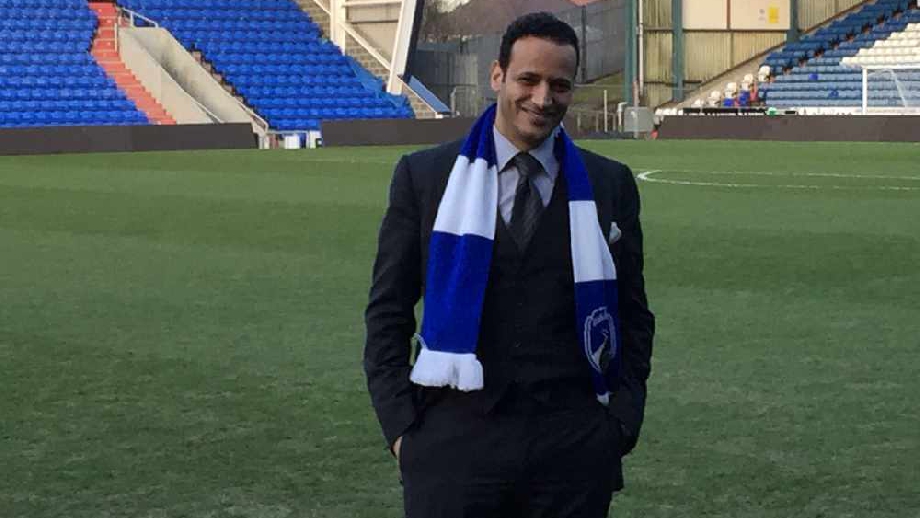 Oldham Athletic's interim boss Pete Wild is reportedly set to meet with club owner Abdallah Lemsagam to discuss the possibility of being given the manager's job permanently following the monumental win against Fulham.
Sunday's huge FA Cup third round upset saw caretaker manager Wild retain his 100-per-cent record in charge of Athletic since stepping into the role after Frankie Bunn was dismissed on Boxing Day.
Following the cup shock at Craven Cottage, Lemsagam is said to be keen on placing 33-year old Wild in charge on a permanent basis.
"I'm going to have a talk with him and we will take the best decision for the club," Lemsagam told the Daily Mail.
"If he's ready to take charge of the team in the fourth round (at Doncaster Rovers), we're ready for it – he's already shown anything is possible."
The special victory has created a buzz for people around the town, including the Athletic owner himself.
"This is one of my best moments in football, of course," he said.
Lemsagam described it as "something special" and that it makes up for the tough financial running of the club.
"It's cost me a lot more than I thought to run the club – but this makes up for everything," continued the owner.
"The last year has been more than tough, but when you win a game like that, it's not about money.
"Pride does not buy you money."
The emphatic win at Fulham goes down with other famous Athletic victories in recent years, which have included the giant-killings of Liverpool and Everton.
Athletic's next game comes against Forest Green Rovers at home on Saturday, with a potential win for Wild's men helping the club to push further towards the League Two play-off places.