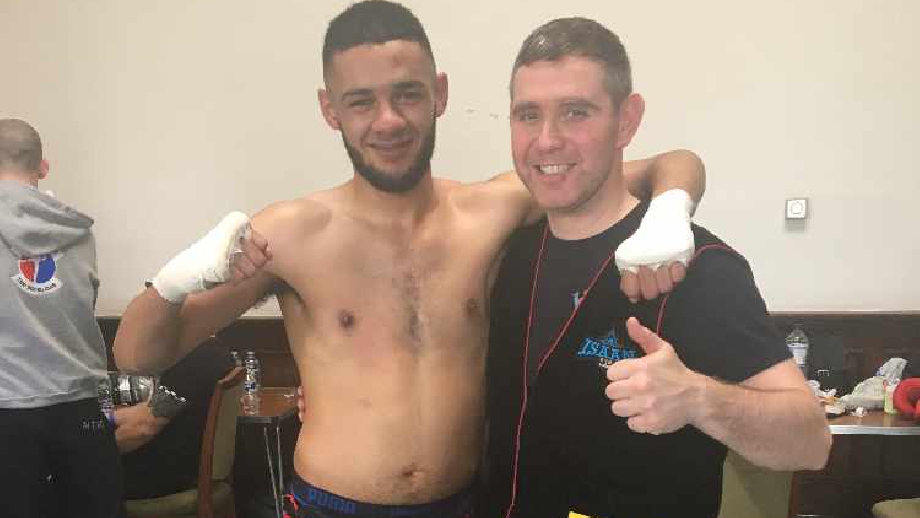 Issan Gym's Connor Bourne exceled in his first N class Muay Thai fight at Ossett Townhall on Dean White Show this Sunday.
The 21-year old Muay Thai fighter from Waterhead, has been training for 12 months and fights in the Welterweight division at Issan Gym in Oldham. He has been described as 'a very dedicated young man'.
The career changing fight took place on Sunday 23rd February and Bourne put in a sensational performance taking a point's win in his first N class for the sport.
Connor's Head Coach, Ste Donnelly said, "I'm Very proud of Connor he's a very dedicated young man and that's something you can't teach, he's always in the gym training looking to improve.
Issan is booming at the minute with a successful junior team that boast multiple -champions and now the Adult team is building nicely with Connor and Kieron Hilditch, success breeds success."