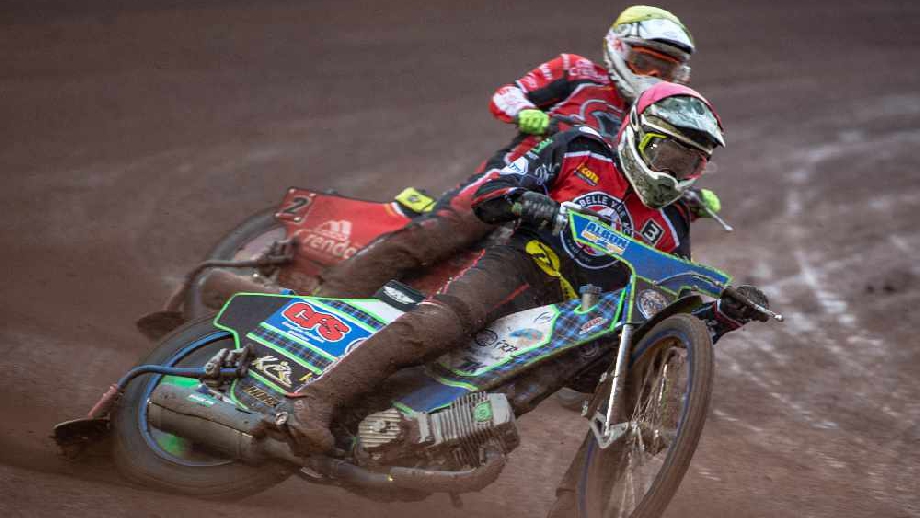 PIcture courtesy Ian Charles
Belle Vue have bumped themselves into the Premiership top four with an emphatic 51-39 win over Peterborough on Monday after a hard-fought battle at Manchester's National Speedway Stadium.
The Panthers certainly learned from the mistakes of their last visit and had the hosts sweating after taking an early 4-point lead courtesy of a 5-1 in Heat 2 from Ben Barker and Aaron Summers.
But Ricky Wells and Dan Bewley were on hand to level the scores in the subsequent race, and so began a dramatic deadlock with neither side willing to give in to the pressures of the other.
Eventually it was the Rentruck Aces who pulled away thanks to the efforts of their seven consecutive heat winners between Heats 6 and 12, and it was a deficit from which the Panthers never recovered.
Rocket man Dan Bewley continued his meteoric return to the shale with 13+1 while Kenneth Bjerre maintained his rich vein of form with 11+1 and, after a slow start, skipper Max Fricke added 9+1.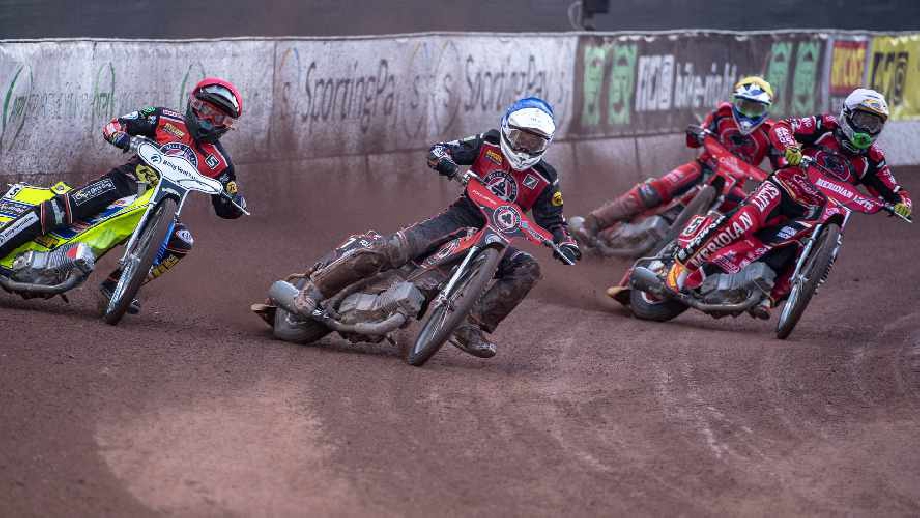 Bjerre said: "It was a very close meeting to start with. They were pushing us really hard and we had to respond quickly. But we kept our cool and stayed focused, and we got the job done in the end.
"We expected things to be a little tougher this time. Peterborough have had some experience of our track this year and they have riders who know how to ride it as well as we do so it was a challenge.
"It's a great feeling to finally get some points on the board. We were disappointed after Ipswich, but this is a competitive league and there's plenty more meetings to come. This is just our first step."
The Rentruck Aces head to Poole on Thursday, May 2 before returning home to the National Speedway Stadium on Bank Holiday Monday, May 6 for the return fixture against the Pirates.
Tapes go up at the earlier time of 12:00pm, and tickets are available at the stadium box office on race day or online right now at www.bellevue-speedway.com.
RESULT – BELLE VUE V PETERBOROUGH – MONDAY, APRIL 29
Belle Vue' Rentruck' Aces 51: Dan Bewley 13+1, Kenneth Bjerre 11+1, Max Fricke 9+1, Steve Worrall 7+1, Dimitri Berge 5, Jaimon Lidsey 3+1, Ricky Wells 3
Peterborough 'Crendon' Panthers 39: Rohan Tungate 10+1, Hans Andersen 10, Aaron Summers 5+4, Ben Barker 5+1, Bradley Wilson-Dean 4, Charles Wright 4, Lasse Bjerre 1
Premiership Points: Belle Vue 3 Peterborough 0