Who Was Annie Kenney?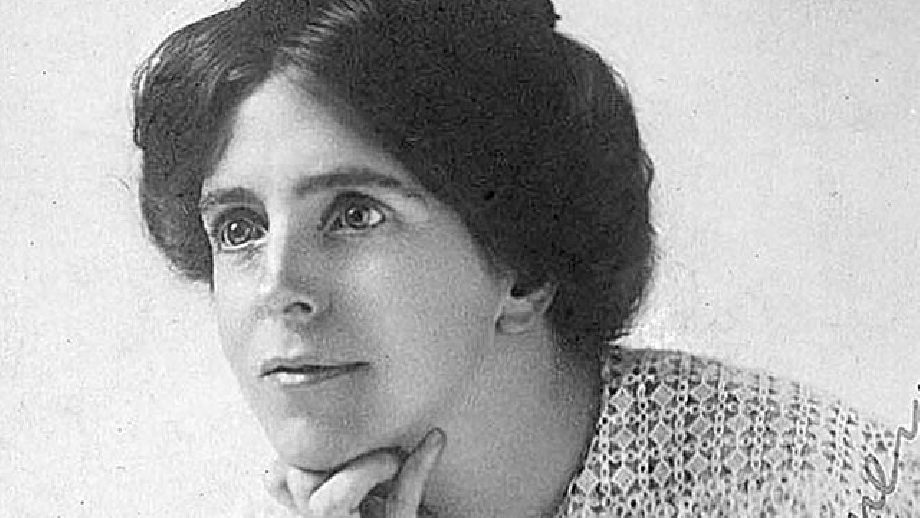 Who was Annie Kenney? The unsung working class hero from Oldham who fought for womens representation in the early 1900s.
Annie was a key figure in the suffragette movement, and prior to that she lived and worked in Oldham, having been born in Springhead.
She was the only working class woman to hold a senior position in the Women's Social and Political Union (WSPU), which spearheaded the campaign for universal suffrage under the banner 'Votes for Women'.
While women like Emmeline Pankhurst and Emily Wilding Davison are often lauded for their contributions, there were lots other women who were instrumental to the suffragette campaign – one of them was Annie.
A working-class woman from Oldham, Annie was first arrested in 1905 after heckling a Liberal politician on the issue of women's suffrage.
Born in 1879, Annie was the fourth daughter of Nelson Kenney and Anne Wood.
She was sent out to work part time at a local mill in 1889, at the age of ten, soon to be forced to work 12 hour shifts, from six o'clock in the morning to six in the evening.
When working as a weaver's assistant, one of her fingers was reportedly torn off by a spinning bobbin.
Annie remained at the mill for 15 years, eventually getting involved in trade unionism.
After hearing Christabel Pankhurst speak about women's rights at an Independent Labour Party meeting in 1905, Annie became involved in the campaign for women's suffrage.
When the WSPU decided to open a branch in the East End of London, Annie began to work full time for the organisation.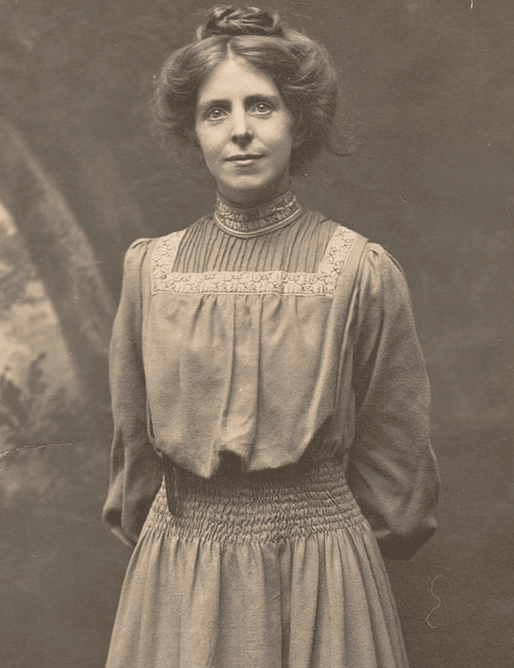 After questioning then Oldham MP and future Second World War Prime Minister Winston Churchill and Sir Edward Grey at a liberal meeting at Manchester's Free Trade Hall, Annie and Christabel Pankhurst were arrested for causing an obstruction and a technical assault on a police officer.
Annie was imprisoned for three days, and would go on to be imprisoned 12 more times in the name of women's suffrage.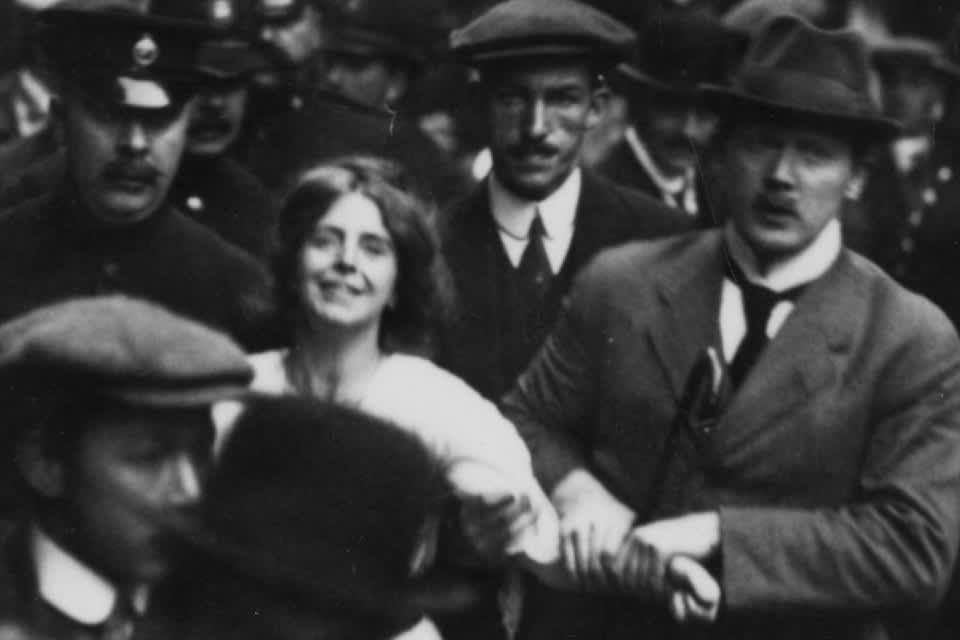 Annie went on to become the only working-class woman to reach the top of WSPU's hierarchy.
It was a very middle-class organisation, with few working-class women in important roles.
Women were later encouraged to cease militant activism and contribute to the First World War effort instead, and Annie and Emmeline Pankhurst, alongside other suffragettes, travelled around England and Wales encouraging women to support war work.
Annie's travels also took her to France, the United States and Australia.
After women over 30 won the vote in 1918, Annie married James Taylor and settled in Hertfordshire.
Their son, Warwick, was born in 1921.
Annie Kenney died on July 9, 1953, aged 73, at Lister Hospital in Hitchin.
In 1999, Oldham Council put up a blue plaque at Leesbrook Mill, where Annie began working in 1892.
A truly remarkable woman, Annie Kenney should never be forgotten by the people of Oldham, and this week's statue unveiling provides a permanent reminder to everyone just how important a role she played in helping secure women's rights all those years ago.
Oldham West and Royton MP Jim McMahon, who is also Chair of the Annie Kenney Memorial Fund, said: "Annie's unveiling marks the apex of two years of hard work, dedication and positivity from local residents and organisers.
"It goes to show what we can achieve for Oldham when we work together."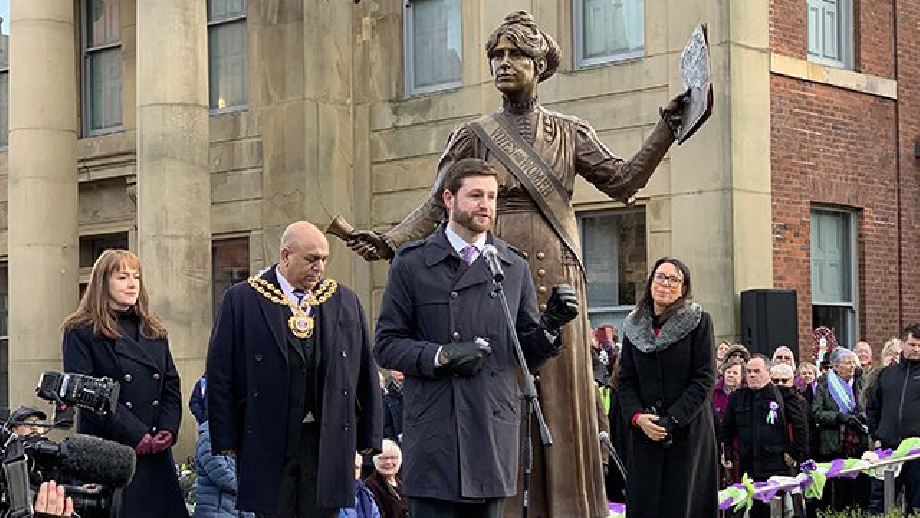 "The most inspiring thing for me is the thought of Annie's presence once again in the town centre, telling her story and inspiring future generations."