Dr Kershaw's Colour Blast - On The Day
This year's pre-event registration for the Dr Kershaw's Colour Blast – Back to the 80's, is now officially closed but you can still get involved with the most colourful event of the year!
If you'd still like to take part in the paintiest, most rainbow-lishious 2km of your year, get down to The Lions Den at Alexandra Park for 11.30 am on Sunday 22nd September 2019 to sign up!
There are a LIMITED NUMBER of registrations available on the day.
Event Day Registration prices are:
£20 Adult

£10 Child

£55 Family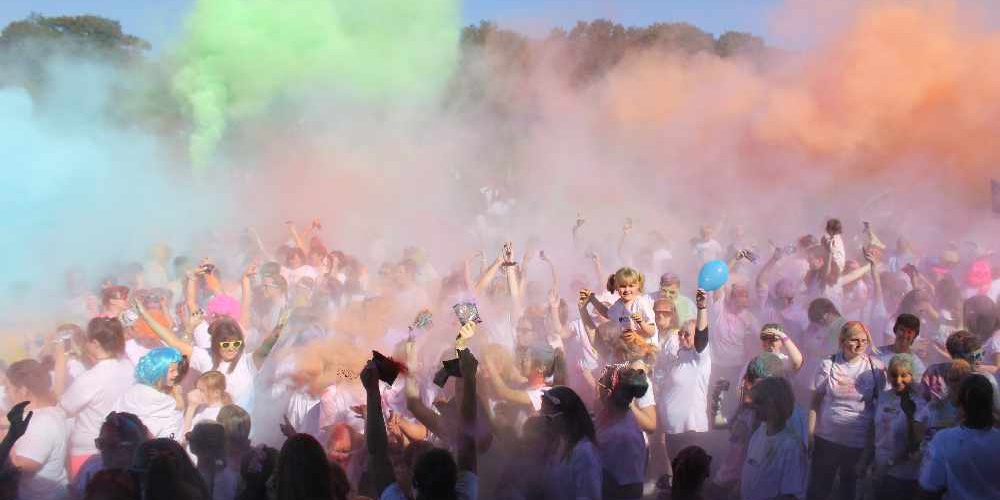 Already Registered?
If you're already registered and your registration letter hasn't arrived in the post – no problem!
Make your way to The Lions Den at Alexandra Park for 11.30am on Sunday and we'll get you checked in, and issue your t-shirt and paint.
Whether you're registered already or are registering on the day – here's a bit of useful information to help you make the most of your Colour Blast experience.
Colour Blast 2019 'Back to the 80's' is promising to be bigger and brighter than ever and we're thrilled that you'll be joining us.
On the day there will be family fun for everyone, participants and spectators alike. Elliot and Di will be there, along with entertainment and food stalls for the whole family.
The last day to pick up your t-shirts from Spindles is
Friday 20th September 10 am – 12 noon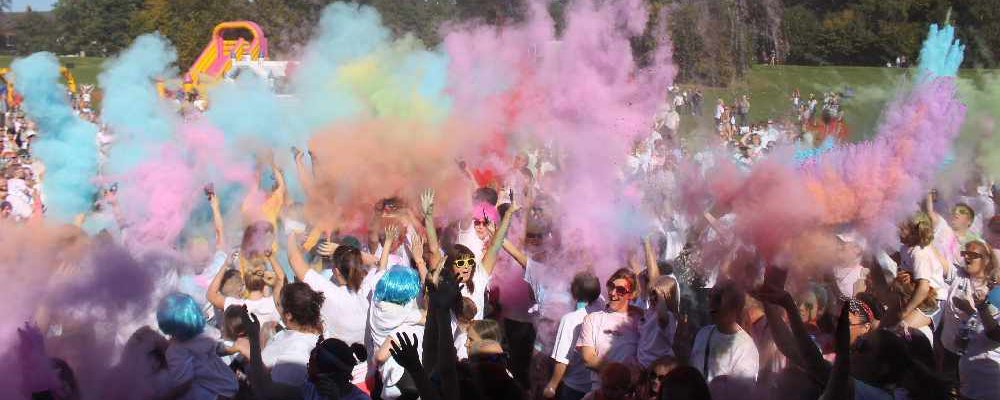 After that, you'll be able to pick up your t-shirts and paint on Sunday from The Lions Den Check-in/Registration at Alexandra Park
T-shirts are on a 'first come first served' basis so please be prepared to accept either a larger t-shirt or a Dr Kershaw's branded larger t-shirt.
You will also have the opportunity to buy loads of neon '80's style merchandise on the day to jazz up your outfit should you wish to, as well as extra mini bags of paint to make your Revolution 96.2, pre-Colour Blast party even more colourful!
What will make your day even more memorable is knowing that by asking your friends, family and work colleagues to sponsor you for the Colour Blast, you will be making a difference to people from your community.
Download and print your map here
The proceeds you raise through sponsorship from this event will go directly toward the care of patients at Dr Kershaw's Hospice. THANK YOU!
Full terms and conditions can be found here.