Download The App
The Revolution 96.2 App is now available for Apple and Android Devices!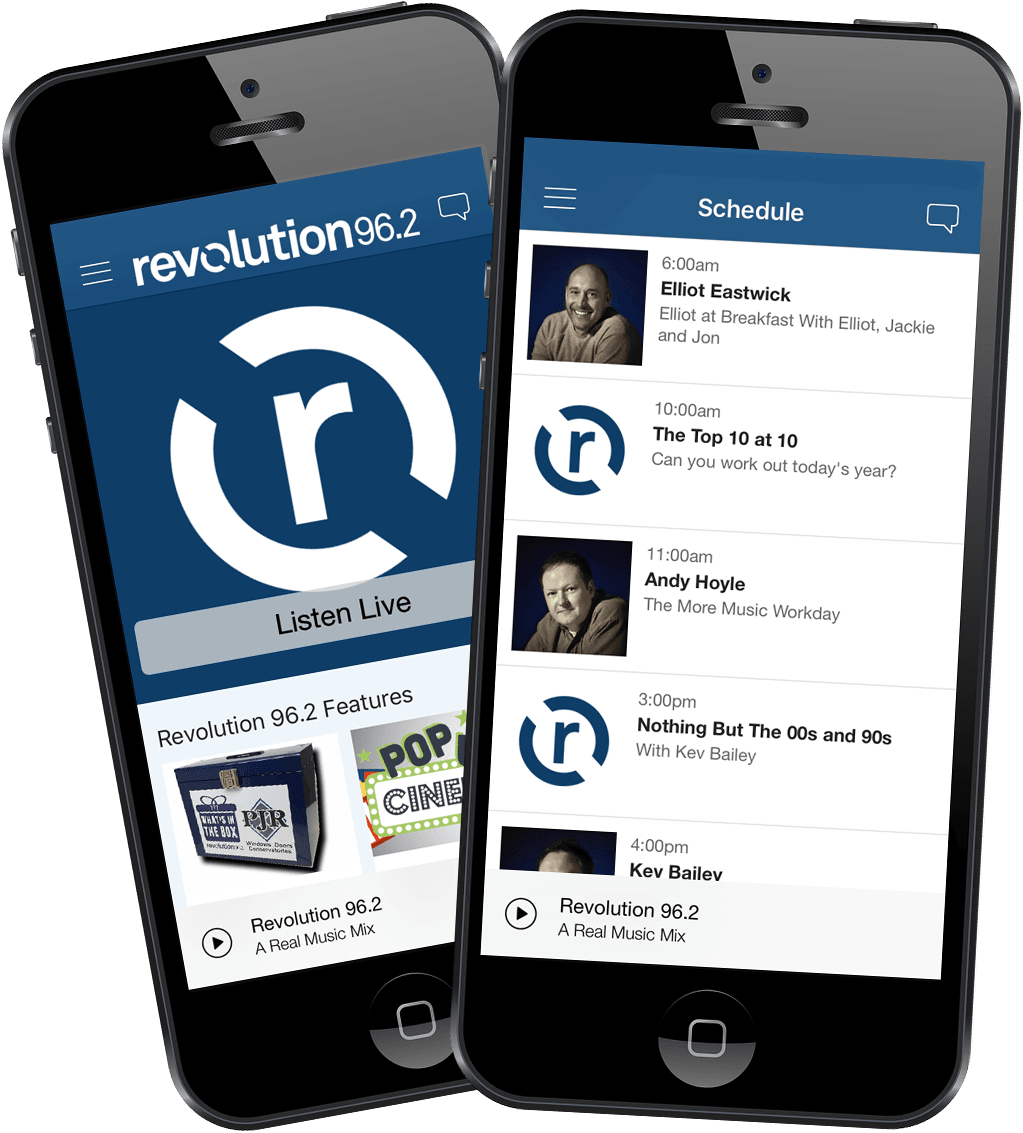 Listen to us wherever you are, get info about the songs, plus the latest news, travel and weather.
Plus, enter competitions through the App, and send us a FREE voicemail message.
The App is FREE - simply download for your device below.
'Appy listening!