Dead or Alive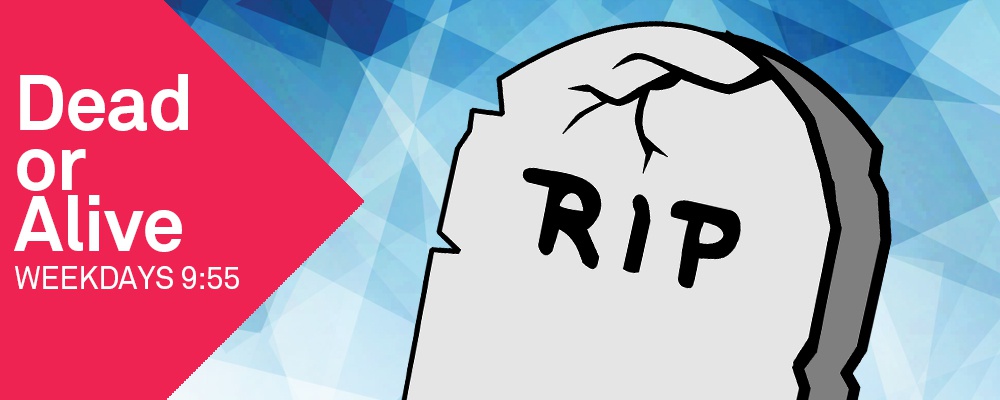 It's the world's most simple quiz.
Are the celebrities DEAD or ALIVE?
From Blue Peter presenters, to Hollywood film stars, and maybe the odd obscure character from history.
Ever morning at 9:55, Jon picks three celebrities and asks Elliot if they're still with us, or at a big celebrity party in the sky.
Think it's easy? Try these for size (answers at the bottom of the page)
Children's TV artist, Tony Hart
Rugby player and "Question of Sport" captain, Bill Beaumont
Charlie's Angel, Cheryl Ladd
Carry On star, Jim Dale
Mr Bronson from Grange Hill, Michael Sheard
Play along every morning, and pit your wits against Elliot.


How did you do?
Tony Hart: DEAD (2009)
Bill Beaumont: ALIVE (He's 66)
Cheryl Ladd: ALIVE (She's 67)
Jim Dale: ALIVE (He's 83)
Michael Sheard: DEAD (2005)