Colour Blast This Weekend

The Dr Kershaw's Colour Blast is back!
This weekend, hundreds of participants will be showering each other in brightly coloured paints in Alexandra Park in Oldham to help raise funds for Dr Kershaw's Hospice.
Here's what happened last year:
If you've pre-registered, you should have received details of where to collect your paints and t-shirt. If not, please call the Dr Kershaw's Hospice fundraising team on 0161 624 9984
There are a LIMTED NUMBER of places available on the day and registration begins at 11am. There are food and drink stall to keep you refreshed and fed, plus inflatables for the kids. Elliot from Breakfast will be hosting during the Colour Blast with entertainment on stage from 1130am. Music from Niall Barnes, and The Annie Luv Experience... and there's a pre-run warm up from Anna's Dance.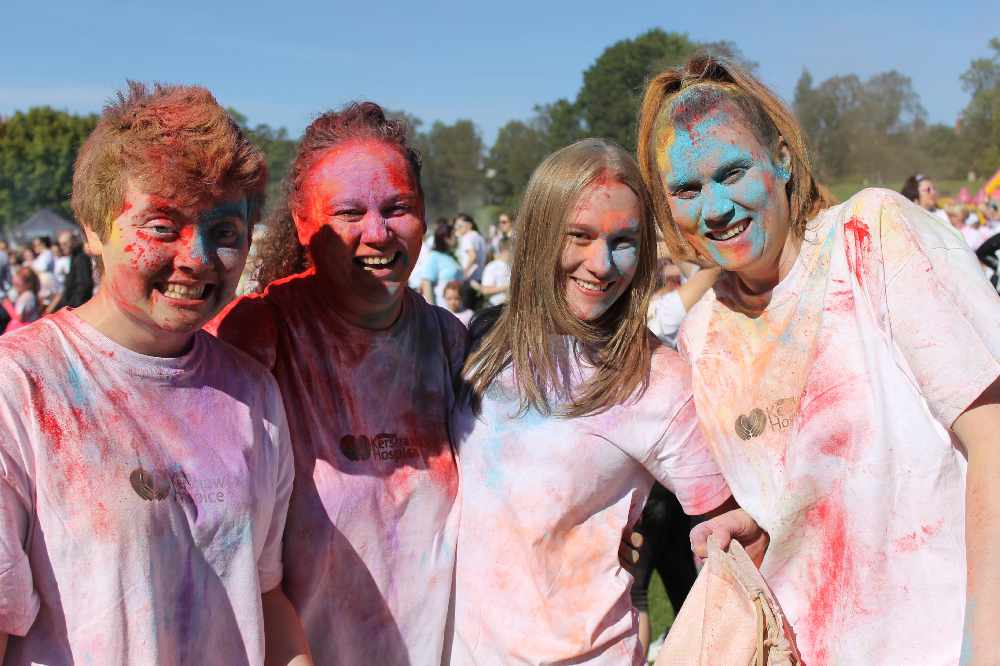 The weather is looking good. Sunday will be the warmest day of the week, with temperatures of around 18C. It will remain dry all day.
Come and join us on Sunday - we can't wait. Plus - meet Bobby the dog. If you've not had the experience, you'll love it.