Colour Blast 2018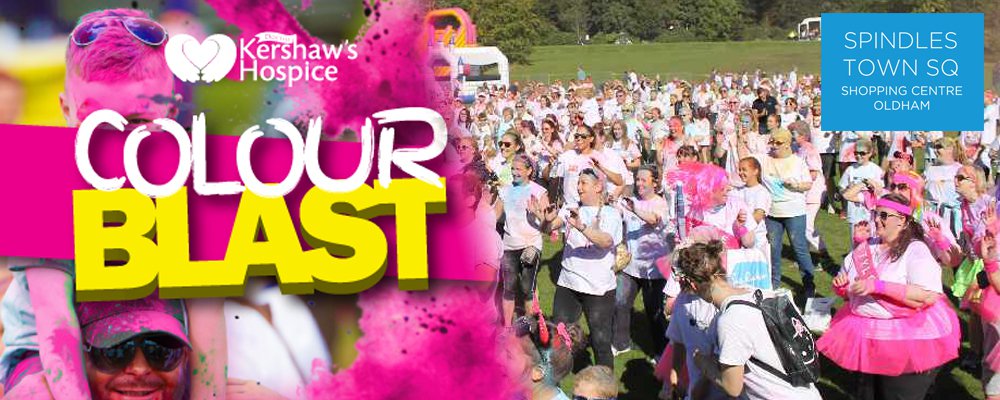 The Dr Kershaws Colour Blast returns this month
Click straight through to reigster here
Come down to Alexandra Park in Oldham and join in the fun on Sunday 23 September.
Invite your friends, family and pets to come along and throw powder paint all over each other to help raise funds for Dr Kershaws Hospice in Oldham.
Have a look at the official video and you'll see what sort of a treat you're in for. Amazing colours, bright paints, and some brilliant pics and memories.
Register today and take advantage of the EARLY BIRD discount which gives a massive 33% discount on the full price

All the proceeds on the day go to funding the continuing care at the hospice, which relies on most of it's funding from your kind donations.