Challenge Chubb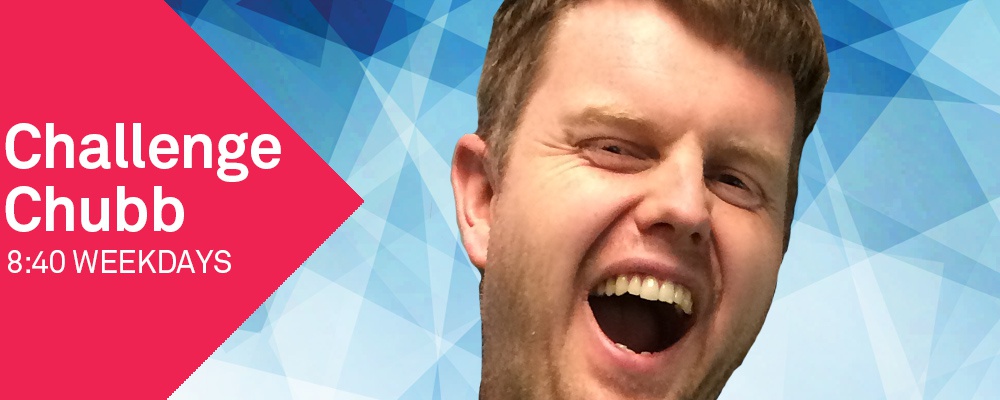 Weekdays from 8:40, we Challenge Chubb
Elliot and Di challenge Jon to list 5 things in 20 seconds related to something that's been discussed on the show that morning.
Jon hates to lose, and the scores are totted up at the end of the week.
Can you beat Jon? Play along in the car each morning.