100 Word Plays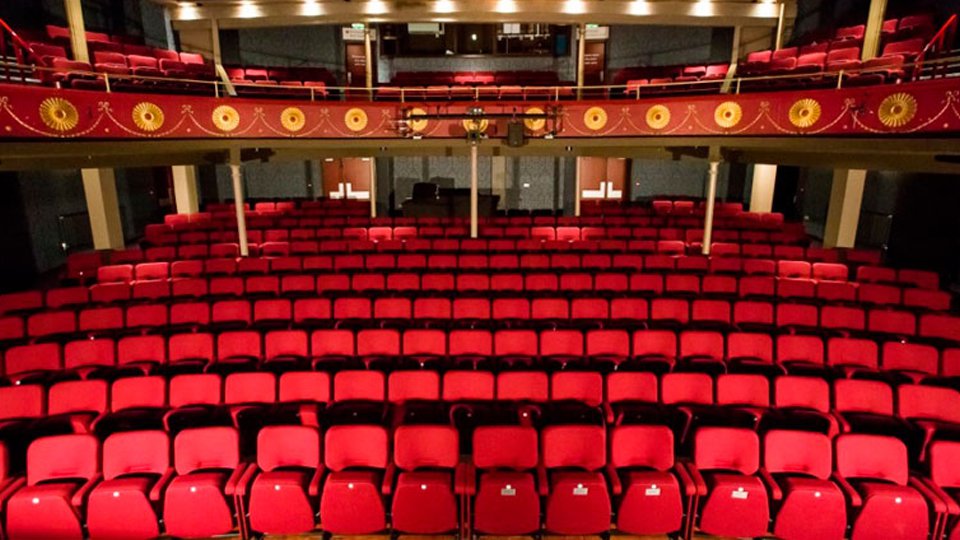 Last summer, Oldham Coliseum Theatre invited writers to submit new plays inspired by Oldham.
There was one main rule, the plays had to be 100 words or less including stage direction.
Now, we're broadcasting some of those 100 Word Plays from well-known writers alongside local emerging writers, performed by a cast of Greater Manchester based actors and edited by Grant Archer.
Monday 27 July 10:15pm
1980 Swimming Lessons by Ian Kershaw
Read by Darren Jeffries
Tuesday 28 July 10:15pm
Annie Kenney by Susan Wildman
Read by Sorcha McCaffrey
Wednesday 29 July 10:15pm
At the Park by Adam Gent
Read by John Askew
Thursday 30 July 10:15pm
Back To The Digs After A Show by Christine Mackie
Read by Sorcha McCaffrey
Friday 31 July 10:15pm
Farewell by Pearl Andrews-Horrigan
Read by Hafsah Aneela Bashir
Monday 3 August 10:15pm
First job – Benjamin Lees, Westwood by Violet Barrow
Read by Rachel McMurray
Tuesday 4 August 10:15pm
Ghosts by Lindsey Williams
Read by Rachel McMurray and Catherine Morefield
Wednesday 5 August 10:15pm
If Walls Could Talk by C.S. Barrow
Read by Darren Jeffries, Natalie Gavin and Jack Radcliffe
Thursday 6 August 10:15pm
Stage Fright by Paul Bateson
Read by John Askew
Friday 7 August 10:15pm
The Chippy by Francesca Waite
Read by Catherine Morefield

Monday 10 August 10:15pm
The Sickest thing I've ever done by Charlotte O'Leary
Read by Kelly Munro-Fawcett (RedBobble Arts)
Tuesday 11 August 10:15pm
Throwing Clogs by Steve Greenhalgh
Read by Sam Glen
Wednesday 12 August 10:15pm
Ticket Time by Jamie Walsh
Read by Sam Glen
Thursday 13 August 10:15pm
Trouble at t'Mill by Karen Booth
Read by Rachel McMurray and Catherine Morefield
Friday 14 August 10:15pm
Untitled by Clive Stubbings
Read by Louisa May Parker (RedBobble Arts) and Martha Simon (RedBobble Arts)
Monday 17 August 10:15pm
We are Annie by Julie Hesmondhalgh
Read by Hafsah Aneela Bashir
Tuesday 18 August 10:15pm
Who's That by Amy Gavin
Read by Rachel McMurray and Catherine Morefield
Find out more about the project and contributors here at the Oldham Coliseum website