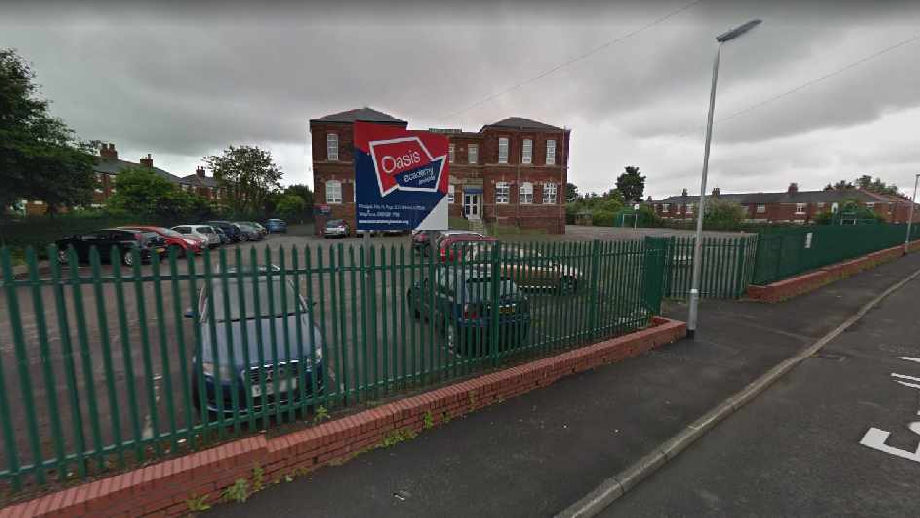 Picture courtesy of Google Street View
A group of parents in Oldham are up in arms after their pre-school sent them a letter explaining that they would start issuing fines if they turned up late to pick up their children.
The letter from Oasis Academy Limeside also says they would consider kicking children out of the pre-school if they are being persistently late in being picked up.
Parents of pupils who attend the school have reacted with outrage at the letter, which comes just days after their children reported to class following the end of the summer holidays.
According to the letter Oasis Academy Limeside claim any children who are not collected on time following the morning session leave their staff less time to prepare for the afternoon session.
It reads: "IMPORTANT: The unit needs to close between sessions in order for staff to have their lunch and prepare the classroom. When children are collected late, the staff have less time to prepare for the afternoon session."
The letter continues: "A charge of £1 is payable for every minute you are late to collect your child. Continuous late collections will result in your child's place being withdrawn. Thank you."
In a statement sent to Revolution News Oasis Academy Limeside's Principle, Mrs Helen Arya, said: ""Our pre-school staff run two separate sessions, one that ends at 11:45am and one that begins at 12:15pm. Due to the time constraints between sessions, where our staff can have their lunch and prepare for the children coming in the afternoon, it is important our parents are punctual at pick up time."
"The letter to our parents earlier this week was to reiterate how seriously we take this issue. As ever, if any of our parents or guardians have any concerns regarding this or any other issue, they are encouraged to contact the Academy directly."