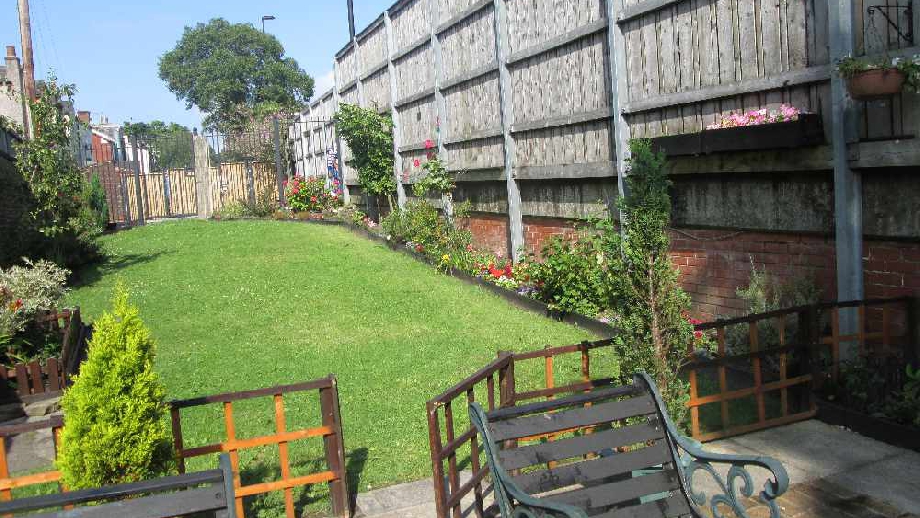 Picture courtesy of Rochdale Borough Council
Green-fingered residents have proven gardening is right up their alley during this year's 'Alleyways in Bloom' competition.
This year saw double the flower power as two joint winners were crowned.
The joint winners were declared after judges were unable to choose between the two different but equally beautiful alleyways.
The first winner was Manchester Road in Rochdale which was chosen because their alleyway is a haven for the residents with its clean lines and grow-your-own vegetable patch.
Mr Pat McKenna of Manchester Road, said: "I'm out in the alleyway everyday watering and weeding and I really enjoy it. This year I've even added a small vegetable patch and all the neighbours really love the potatoes and carrots we grow."
Joint winners were Edenfield Road, Rochdale, who won the judges' vote because of its beautiful and bright colours.
Mrs Bernice Clark of Edenfield Road, said: "Myself and my neighbour Sue Thomas have been working on the alleyway for around nine years, it started small with about six potted plants and has grown into a beautiful area for our street. We have even planted herbs and perennials from seeds."
Both winners will receive a £50 voucher for Bowlee Garden Nursery to use to continue their hard work in their alleyways.
The competition is run by Rochdale Borough Council's alley-gating scheme, which aims to reduce the opportunity for burglary, antisocial behaviour, malicious fires and fly-tipping by installing lockable steel gates at both ends of back alleyways, which have experienced or are at risk of crime.
Councillor Janet Emsley, Rochdale Borough Council's cabinet member for neighbourhoods, community and culture, said: "Gated alleyways are not just for preventing burglary they can also be fantastic spaces for communities to enjoy together and children to play safely. It is great to see people taking pride in their local area and creating beautiful communal areas. I'd like to encourage our residents to apply for the scheme and see what a difference it can make to their street."
Residents interested in setting up an alley-gating scheme on their street should contact the Burglary Reduction Officer on 01706 924687.